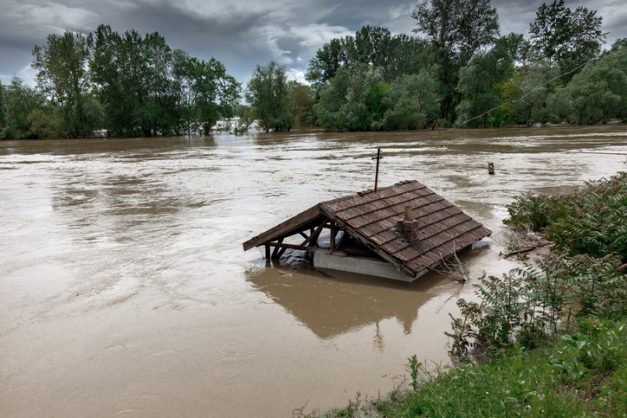 One Dies, Three Injured From Floods in Nsanje
One person is reported to have died while three were injured in Nsanje where floods have wreaked havoc.
The victim was from Chief Chimombo's area in the district and was swept away while the other three who have sustained serious injuries are from Chief Ndamera village.
The injures are reported to have happened due to walls of the house they were living collapsing on them.
Kulinji.com spot checks in the morning of Tuesday established that 2 health clinics in Nsanje are no longer operational due to the flooding.
District Commissioner for Nsanje Douglas Moffat confirmed the situation in an interview saying the road to Marka has also been cut off.
"Traditional Authorities Chimombo, Ndamera, Nachikadza and Ngabu have reported that their areas are now flooded. Due to this we can the current situation but our terms are on the ground and unconventional means to information of casualties and damages and displacement," he said.
Moffat added that the council is mobilizing resources to get it to the people He gave assurances that soon as they get the immediate information on the ground, they will send it to Department of Disaster Management Affairs (Dodma).
He warned people in the district to move to higher ground following the Meteorological alerts that they have been issuing.
Source: Kulinji.com