The day is finally here! Five Judges of the Constitutional Court presiding over the presidential elections case have arrived at court in Lilongwe in military armored vehicles.
The judges, Healey Potani, Mike Tembo, Ivy Kamanga, Dingiswayo Madise and Levison Kapindu are expected to deliver ruling regarding the complaint filed by the opposition seeking nullification of the May 21, 2019 presidential elections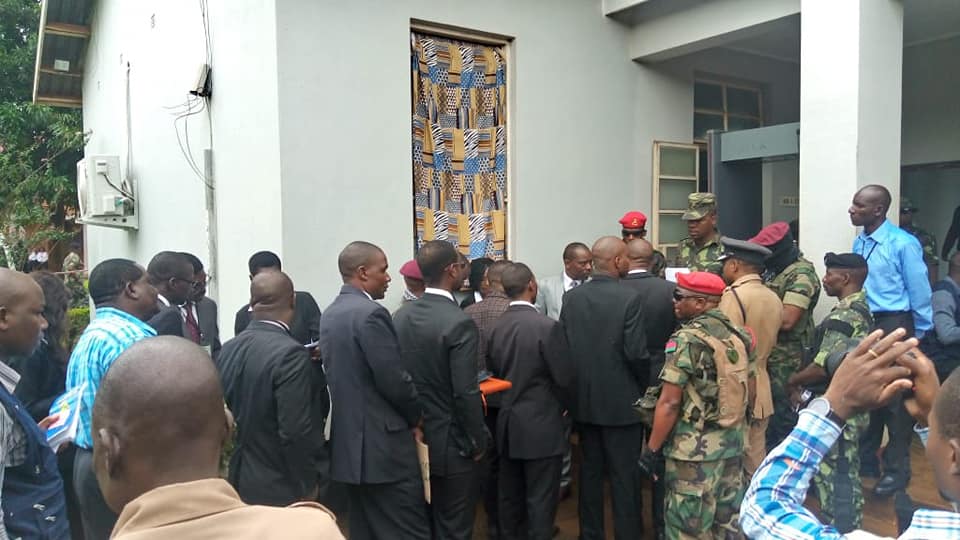 Meanwhile a Malawi Defense Force (MDF) helicopter is hovering around the court where the ruling of the high profile case is expected to be made from this morning.
United Transformation Movement (UTM) President Saulos Chilima and Lazarus Chakwera of Malawi Congress Party (MCP) are challenging the presidency of Peter Mutharika a Democratic Progressive Party (DPP) president.
(Visited 23 times, 1 visits today)
Subscribe to our Youtube Channel :
Follow Us on Instagram