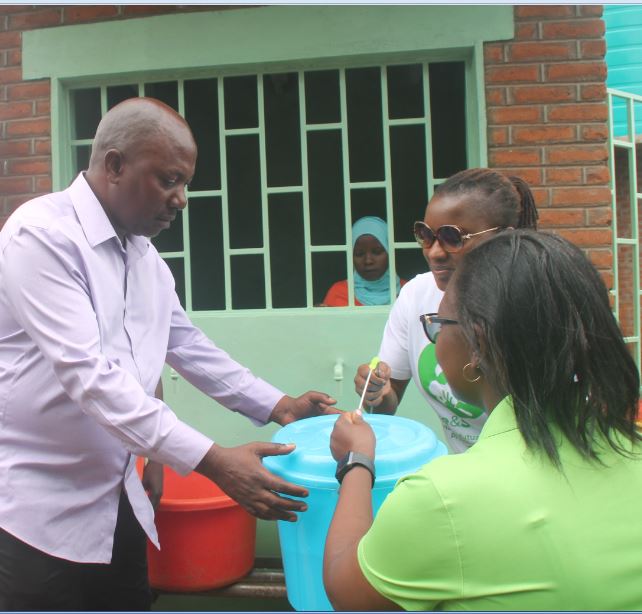 Old Mutual Malawi hand over kiosks, sanitary room to Naotcha Primary School in Blantyre
Many public Secondary and Primary Schools in the country are faced with numerous challenges such as lack of learning materials, lack of safe water and others thereby making learners to have difficulties in accessing quality education.
Noting this challenge, one of the leading in Insurance companies, Old Mutual Malawi moved in to assist Naotcha Primary School in Blantyre City South Constituency.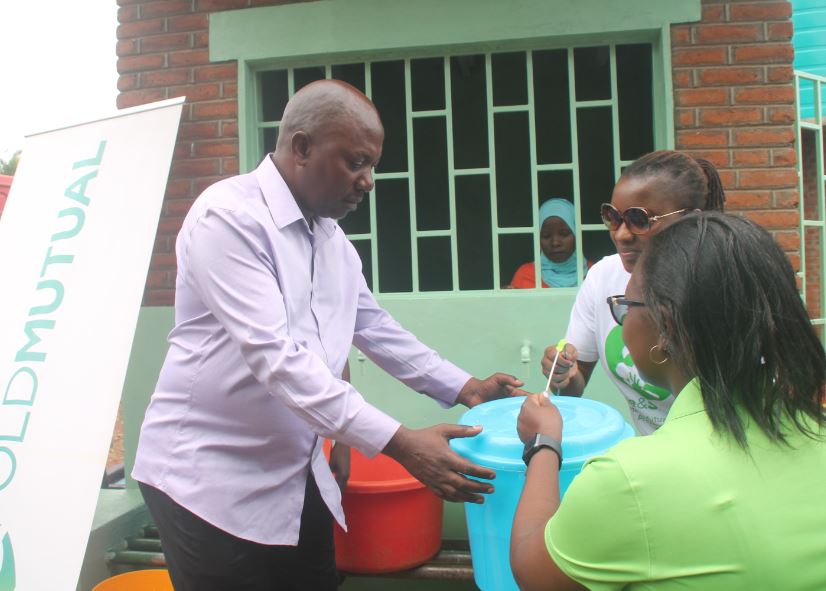 Old Mutual Malawi in partnership with Water for People has constructed kiosks, menstrual hygiene changing room for girls and toilets at the school.
Apart from that, Old Mutual has painted the classrooms, renovated and donated 217 desks to the school.
Speaking during the handover ceremony held at the school on Thursday, Old Mutual Malawi Group Chief Executive Officer Edith Jiya urged the school management, community leaders and the learners to take good care of the donated facilities.
"The facilities donated today are not for Old Mutual or Water for People but for you learners, the school management and the community around this school so let's work together in safeguarding them," said Jiya while attracting ululation from learners.
Jiya also promised the school that Old Mutual Malawi will continue supporting the school and the community.
On her part Water for People Country Director Kate Harawa said the initiative will help the girl learners to attend schools during their menstrual period while maintaining hygiene.

"The initiative is in line with the organizations' vision and the Sustainable Development Goal number six which ensures availability and sustainable management of water and sanitation for all," she said.
On his part, Group Village Headman Chilobwe hailed Old Mutual Malawi for supporting Naotcha Primary School.
Chief Chilobwe also urged other well-wishers to emulate the path taken by Old Mutual Malawi.
Naotcha Primary School has an enrollment of 4345 learners.