An angry Nigerian lady has secretly gotten hold of her married lover Facebook account Mr Chijioke Samuel.
Screenshots trending online shows a post from the man's account, allegedly mourning his wife and 3 kids. The pictures posted has the man, his pregnant wife and his 3 kids, with "RIP" written on them.
In a story posted on social media, the alleged side chick had carried out an abortion twice for the man without knowing that he was married with kids.
She has sworn to destroy the man's family for his deceit and lies all these years she was dating him.
Nigerians are divided on this story as many thinks that she should have read the writing on the wall somehow while some believes that some men can be devilish and wicked to the extent of wasting someones chance of finding their own happiness.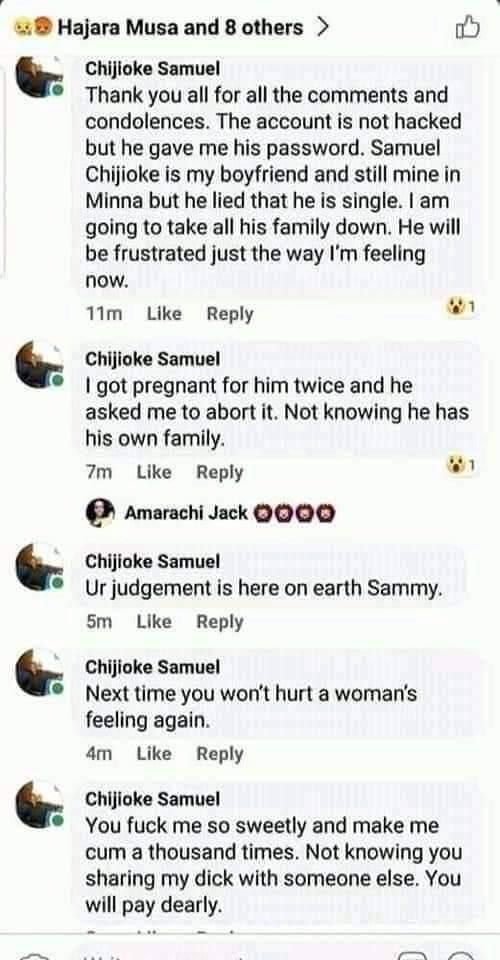 (Visited 173 times, 1 visits today)