A wedding that was already planned by two love birds has allegedly been called off thanks to one mzungu, Mike Oliver.
Mike Oliver got exposed online for fooling around with many different women with one among the many women in question being the bride to be.
According to a WhatsApp chat that has since made its way on social media, a wedding has been called off by the who-would-have-been-groom who was shocked and disappointed after seeing photos of his one-true-love in the hands of one Mike Oliver and even shared a photo to back his case.
On the chat, one Mr. Paul[the groom] is having a conversation with his soon-to-be bride about seeing her photos circulating on social media with one mzungu, Mike Oliver taking a picture together in a compromising position -which the bride denied claiming that it was photoshop- and can't believe why she played him like that.
Mr. Paul who according to the chats took care of his soon-to-be-wife who he referred to as Emma and her entire family to an extent of making sure that her sister and her brother got sustainable jobs because he cared for her and loved her sincerely.
After the whole Mike Oliver expose which has caused a lot of Kenyans online to react in different ways, Mr. Paul wants nothing to do with Emma and wishes her nothing but success and a better life in her future.
"Have already called the bishop and the wedding will be cancelled," Mr. Paul's message read, adding, "I have nothing personal against you Muthoni, I wish you a better life all the best"
Below is the conversation that has since made rounds on social media.
From the looks of it, for some reason/s it looks like the one who shared the viral screenshot conversation was the supposed Emma on the chats, or that's how it seems which looks rather absurd since Mr. Paul wasn't the one who leaked the chats.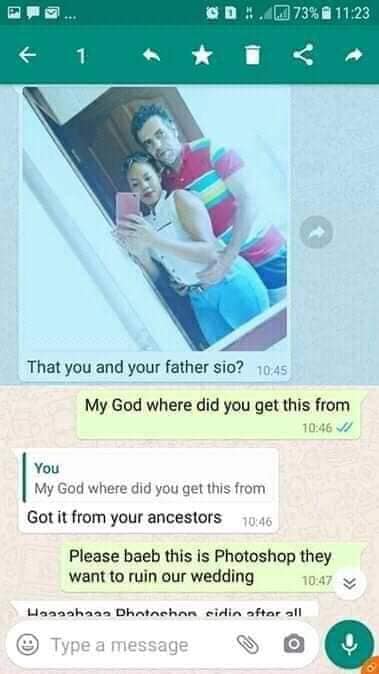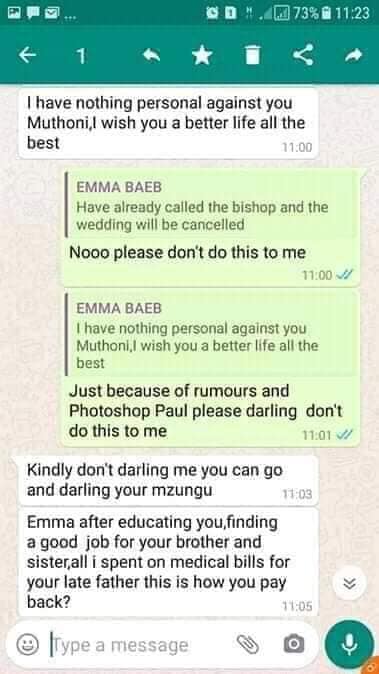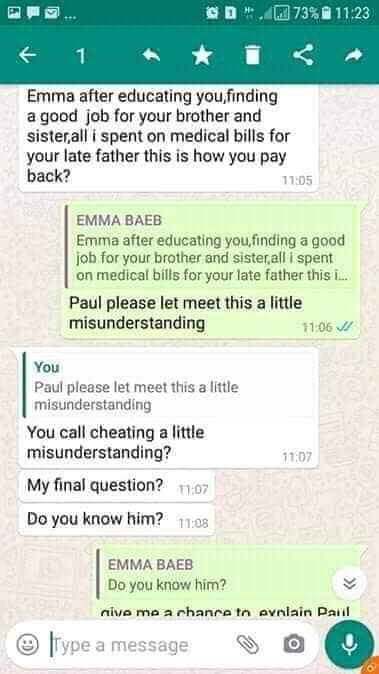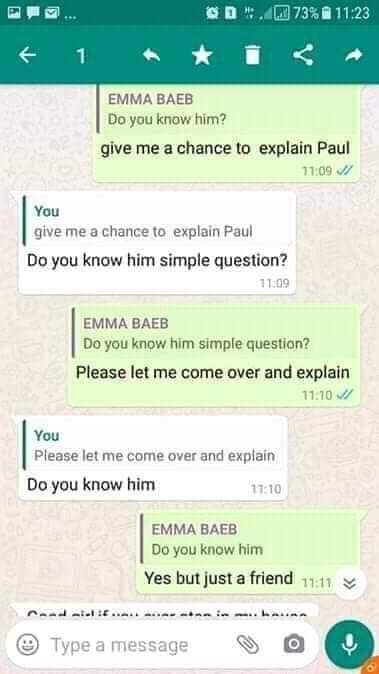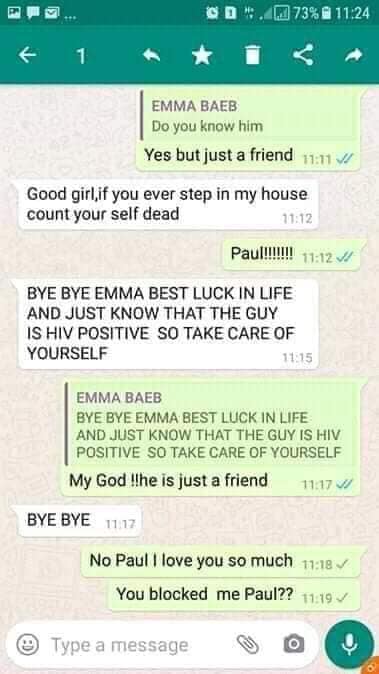 (Visited 6,170 times, 1 visits today)
Subscribe to our Youtube Channel :
Follow our Instagram