What is this world really turning into? Are these the signs of the end times? A shocking moment a 14-year-old was caught with a human head inside her bag.
This is really shocking. The teenage girl identified as Chidinma Iheoma from Nigeria was caught by security operatives with human head.
According to the security operatives, the head which was detached from the deceased body and hid inside her bag made her suspicious of something bad, so they searched her only to discover a human head.
They however persuaded her to confess which she did, with other shocking revelations.
She revealed that, she had killed two others before this very one.
When the security operatives asked her where she was sending it, she claimed she was on her way to bury the head until she was busted.
According to her, her friend had cut off the head but she was just going to bury it.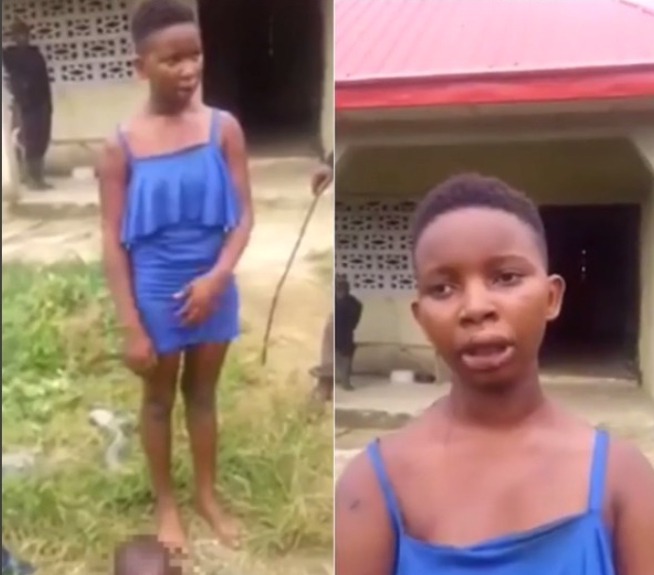 The Security operatives did not take it easy on her, they gave some beating and sent her to the station.
(Visited 1,879 times, 1 visits today)