Some residents from Machinjiri have today delivered their concerns to Blantyre Water Board (BWB) as some areas there have gone up to three months without running water.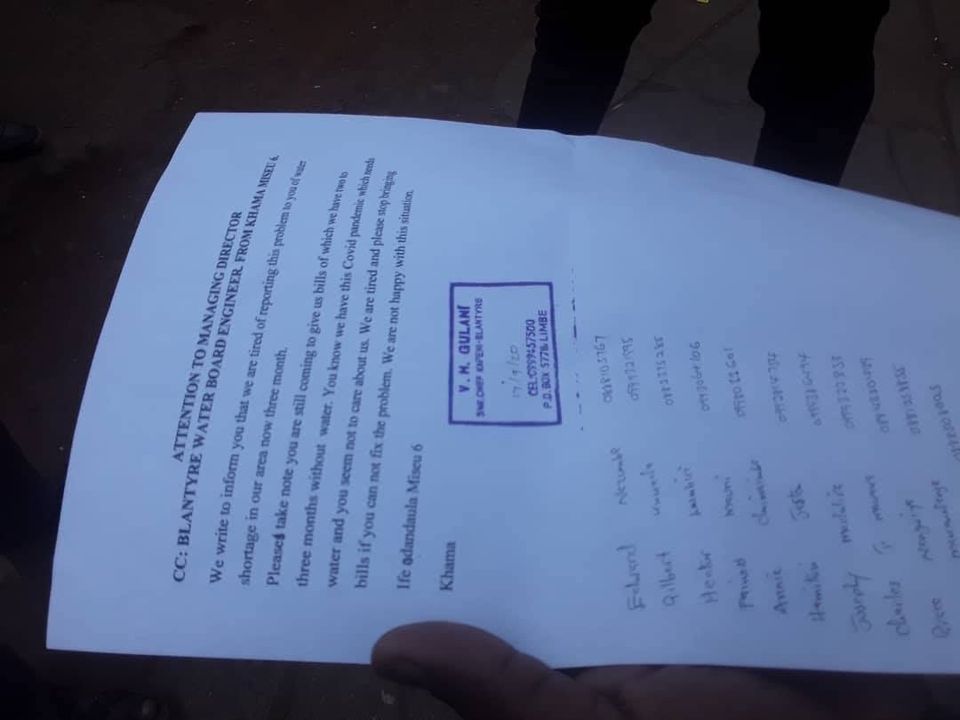 The people have told us that surprisingly, they have been receiving bloated water bills when in fact their taps have been dry for months.
The grouping includes members of community from Nkung'unda, Manjombe , Misewu Six and Mlenga.
Last month, the vice president Saulos Chilima ordered BWB to deal with water issues in 30 days and the board promised to do so.
Blantyre residents are still waiting for the problems to be solved.
Subscribe to our Youtube Channel: