The Court has ordered the Ministry of Agriculture, Irrigation and Water Development to reinstate People's Land Organisation (PLO) leader Vincent Wandale within 30 days.
Wandale was interdicted from his post after being arrested for being in the forefront leading people of Mulanje and Thyolo to grab land from Conforzi Tea Estate.
The incident happened in 2016 under the reign of former President Professor Arthur Peter Mutharika and later the court declared Wandale mentally ill and sent him to Zomba Mental Hospital.
The development attracted mixed reactions with many accusing government of attempting to silence Wandale and now the court has ordered him to be reinstated
The Industrial Relations Court has also ruled that the ministry should award him salary arrears accumulated from 2017 up to date.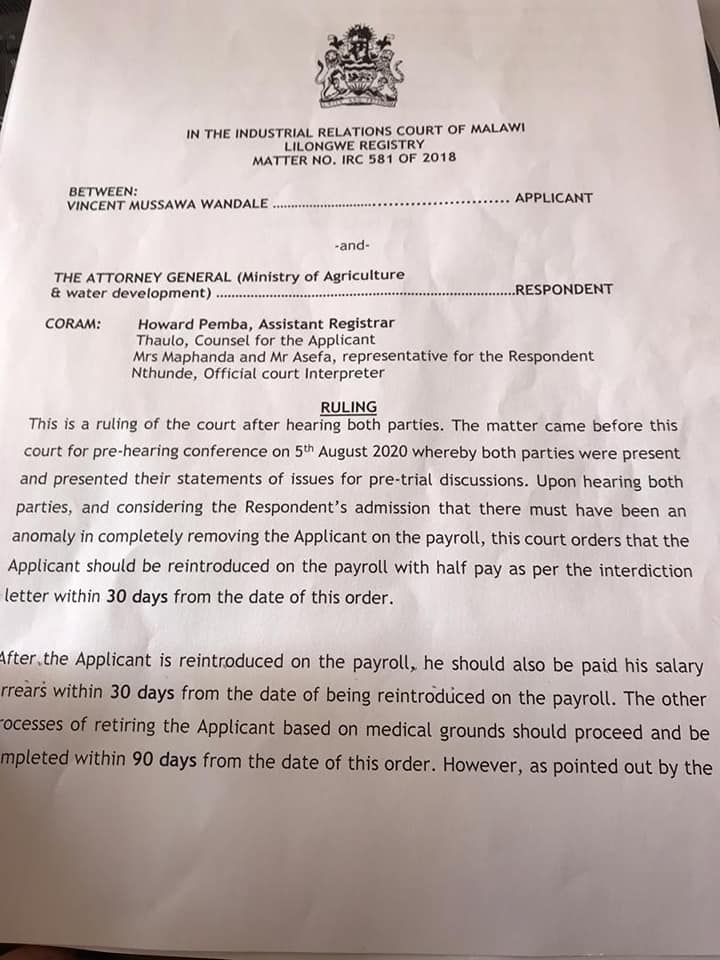 Subscribe to our Youtube Channel: