Two police officers had to run for their dear lives after residents in Malindi attacked them after they were mistaken to be armed robbers.
According to a police report shared on social media this Sunday, three officers had gone to Msabaha Mkaomoto village within Malindi at around 5:30 am for an unknown mission before the crime happened.
The three were mistaken to be robbers by a section of villagers who raised alarm and informed the area assistant chief, Ann Ziro.
Ann Ziro later reported the allegation to Kizingo Police Station before officers from the station proceeded to the crime scene, only for the officers to establish that the alleged suspects were their colleagues and not robbers.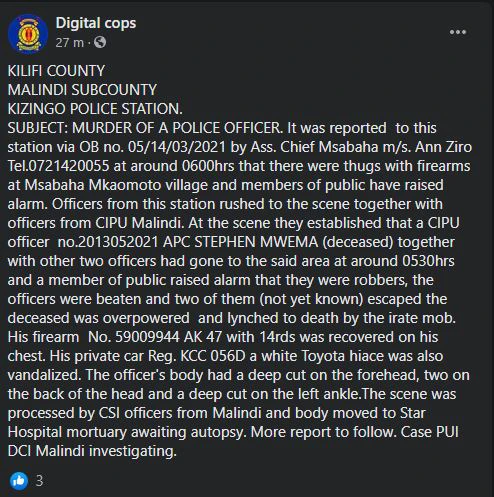 Stephen Mwema, one of the three officers had already been lynched by the angry mob before Kizingo officers arrived.
His two other colleagues who are yet to be known are said to have managed to flee before the angry mob got up with them.
It has not been established what the officers had gone to do in the area.
The deceased officer is said to have succumbed to several injuries he sustained. His personal car was also vandalized by angry residents.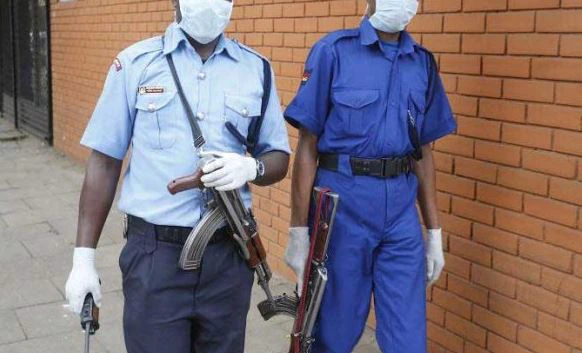 (Visited 5 times, 5 visits today)
Subscribe to our Youtube Channel :
Follow Us on Instagram