By Chisomo Phiri
On Friday 30th April, 2021 Parliament of Malawi concluded its three week long Parliamentary Trainings Programme ( PTP) in which 42 Members of Parliament awarded certificates of attendance.
Speaking during the closing ceremony of the training, speaker of the Malawi Parliament Honourable Catherine Gotani Hara, said she expecting improved quality debates in the house as the training was tailored to enhance MPs capacity to conduct business in the house.
" It is our hope that the knowledge and skills you have gained from this training will further enhance articulation of matters brought before house, committees and other fora and that your contributions will now be from  an informed position", said Hara.
In his remarks, the class President Honourable Ralph Jooma, said the training was very relevant and that the resource persons and the modules were carefully selected to ensure that they enrich MPs' knowledge in performing their functions.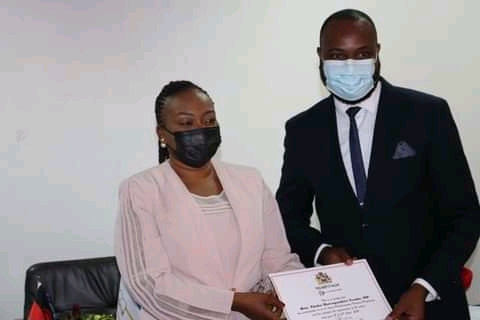 "The training was very relevant as the modules prepared were full of details so as to impart knowledge in our MPs. We hope now the MPs will be able to perform their functions accordingly and as required", Said Jooma.
This was the second cohort for 2019-2025 Parliament to attend the Parliamentary Training Programme ( PTP) Parliament is expected to conduct other two more trainings for the remaining MPs.
(Visited 22 times, 1 visits today)
Subscribe to our Youtube Channel :
Follow Us on Instagram