Police in Zambia have released former police officer who they arrested yesterday after he held a one man protest again the country's Police Inspector General Kakoma Kanganja.
Writing on his official Facebook page, Jeyson Musonda Chipepo thanked his former colleagues for being professional.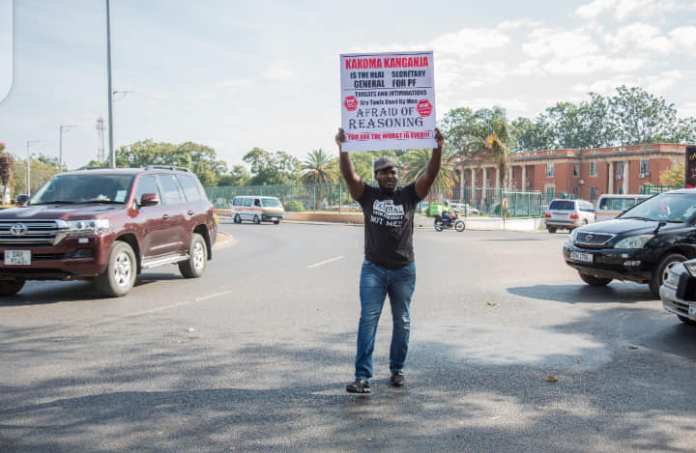 "I have been released,  I want to thank Kabwata police officers for their professional conduct. The struggle for a better Zambia continues. Thanks for the support," Chipepo said.
Yesterday, Chipepo, took to the streets protesting against the police IG and accusing him of being a secretary general for the ruling Patriotic Front (PF) party which is led by President Edgar Lungu.
According to Chipepo, there are cases of intimidation, harassment, suppression of freedom of expression and selective application of the law which he blamed on Kanganja.
Subscribe to our Youtube Channel: