Three people have died while three others have sustained serious injuries after a minibus they were travelling in overturned along the Blantyre-Chikwawa Road near the Thabwa roadblock.
The accident happened Tuesday night.
Dickson Matemba, spokesperson for Chikwawa Police said the minibus registration number NU 6866, due to mechanical fault, lost control and overturned with 10 passengers on board.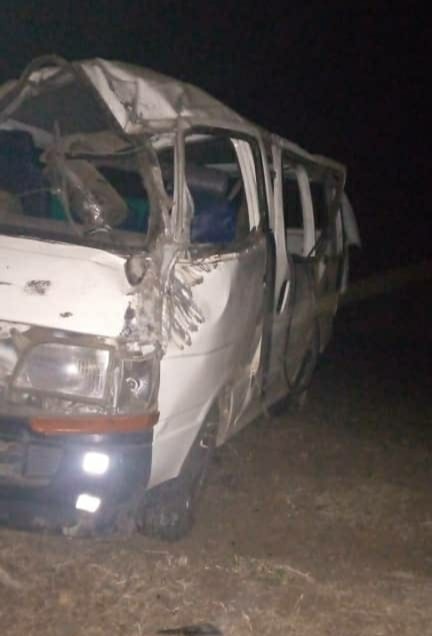 Matemba said the three were pronounced dead upon arrival at Chikwawa District Hospital.
Two of the deceased persons have been identified as Mpeusa Madani, 45, from Chikadza village, Traditional Authority Makhwira and Seti Wiziman 4 months old baby from Sekeni Village, Traditional Authority Lundu both from Chikwawa District while the third one is yet to be identified.
Meanwhile, the driver of the minibus is still at large and police are hunting for him.
(Visited 18 times, 18 visits today)
Subscribe to our Youtube Channel :
Follow Us on Instagram