NIGERIA – A tragic incident was just reported which happened few days ago where herbalists k*lled customer who came to them for money rituals and used his body parts to do money rituals.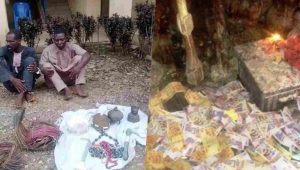 A herbalist known as Faseun Afolabi, 40, said one 35-year-old man identified as Ayo came to him for money ritual. Though according to him, he has not done it before.
In the Statement he made, he said
"Ayo came to my place for a money ritual and I told him it's hard but he insisted on it. I approached my friend, Fadare who told me that we can use the boy for our own money ritual.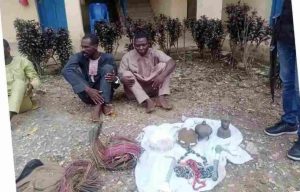 Fadare called one man called Taye and he gave the boy one medicine. I held his leg while Faseun held his hands; Taye str*ng*lated him till he d*ed. I was given his two hands and the heart. I sold one hand for N20,000 while I gave out the other hand and the heart for free,'ÄĚ Faseun narrated.
(Visited 98 times, 1 visits today)
Subscribe to our Youtube Channel :
Follow Us on Instagram