The People's Land Organization (PLO) led by Vincent Wandale has written President Lazarus Chakwera of its intention to withdraw the 2016 declaration of Thyolo and Mulanje (MUST) as a sovereign state.
In a letter signed by PLO's Board Chairman Fadson Mleme dated February 25, 2022, the grouping said that the recent extraordinary general assembly resolved not to secede from Malawi.
The letter has been delivered to President Chakwera through the Thyolo district council.
Thyolo District Commissioner Douglas Moffat, has commended the organisation for the decision which will facilitate discussions over land issues in the districts which locals claim were obtained fraudulently by the colonial masters.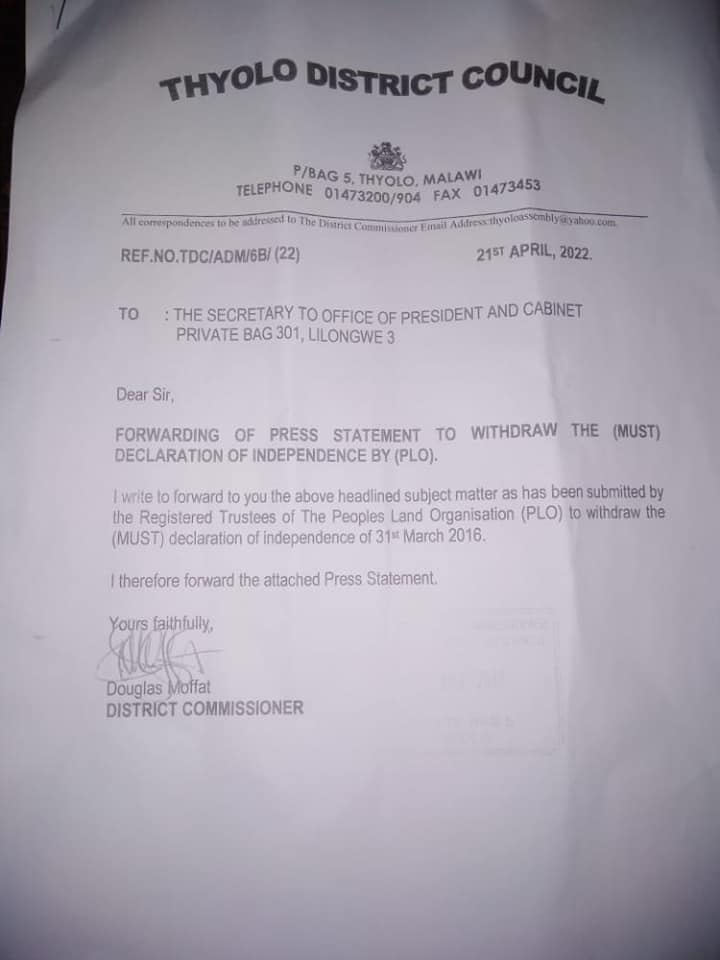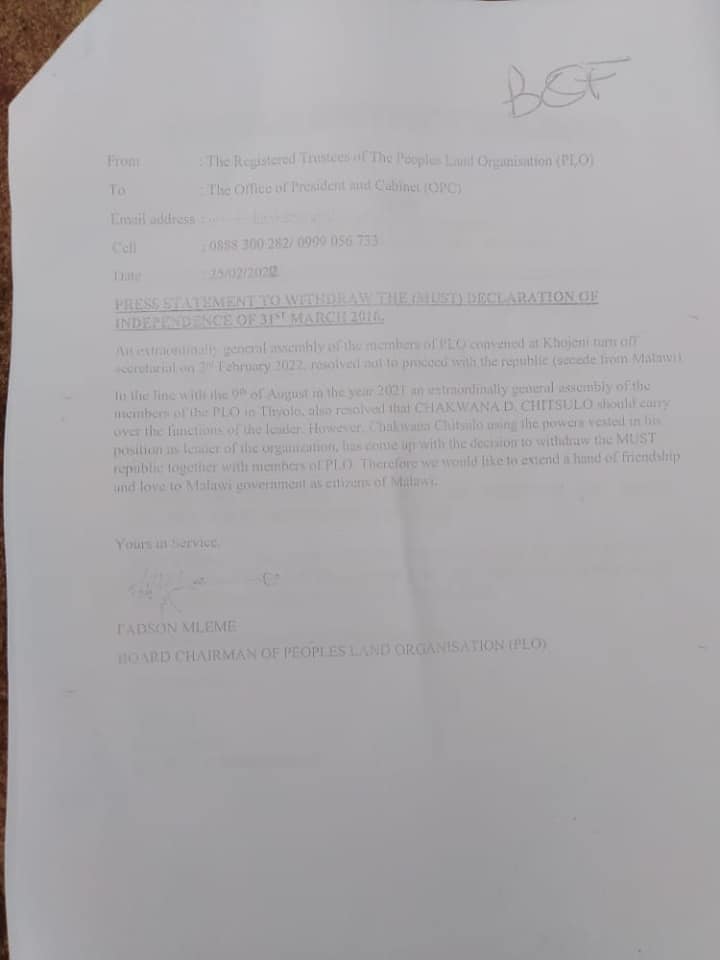 Subscribe to our Youtube Channel: