The Tonse Alliance government of President Dr. Lazarus Chakwera has trashed social media reports that it approached former Minister of Finance under the reign of Bingu wa Mutharika, Goodall Gondwe to help in fixing the airing economy.
Earlier today, social media was awash with reports that Chakwera has asked Gondwe to be part of the delegation scheduled to meet the IMF team which is expected to jet in next week for a make or break talks.
But Minister Information and Digitalization Gospel Kazako has trashed the rumours, describing it as fake.
"This is a good example of fake news.
"We can't engage the same people and individuals who messed up this country by reporting lies to IMF and others through a fraudulent Reserve Bank," said Kazako.
On his part, Minister of Finance and Economic Development Sosten Gondwe said: "We will fix the economy our own way.The MCP way."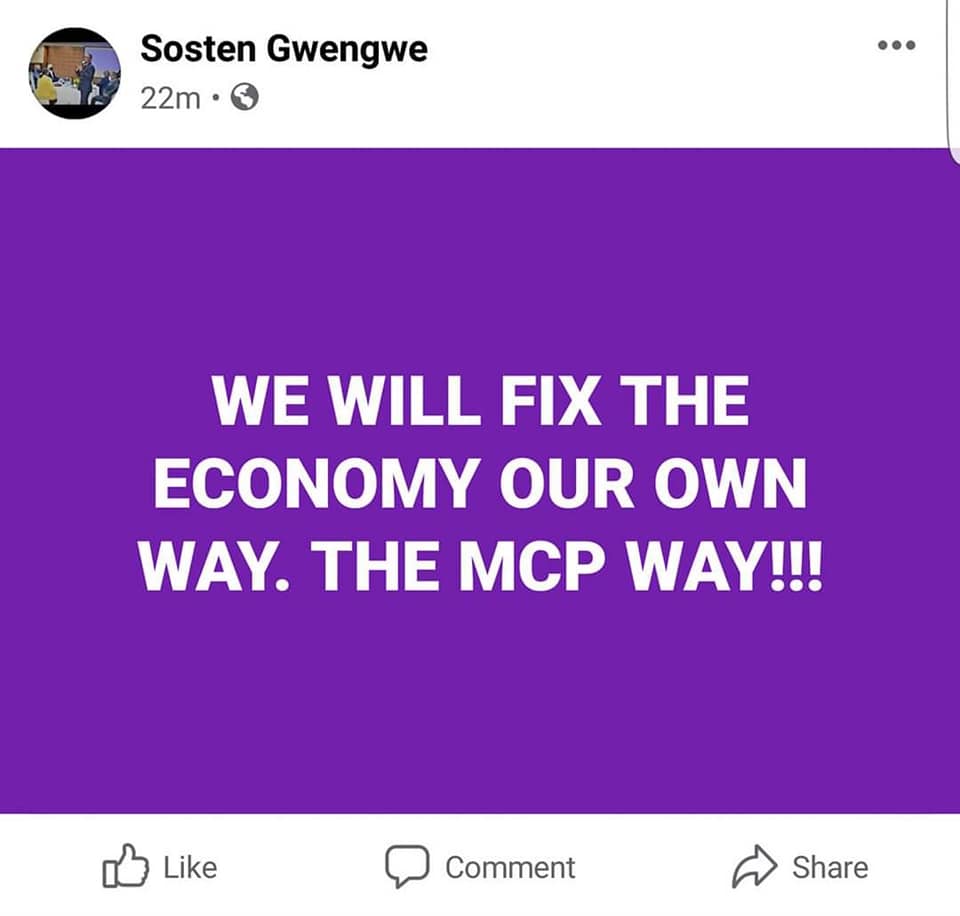 (Visited 203 times, 1 visits today)