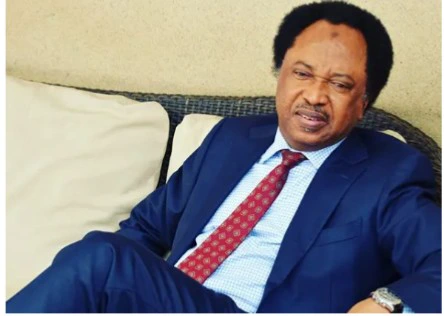 The popular Nigerian human rights activist, public commentator, former lawmaker who represented Kaduna Central Senatorial District at the upper chamber of the National Assembly and Governorship Aspirant in Kaduna State, Senator Shehu Sani has reacted to the recent report that monkeypox has been discovered in United States, Canada and Europe.
The former lawmaker, while reacting to the report said, monkeypox reported in US, Canada and Europe, let this be well noted so that "experts" will not change the narrative later that it originated from Africa, and with such reference as "somewhere in the Congo and West Africa".
The below post is the screenshot of Senator Shehu Sani's tweet concerning the subject matter above.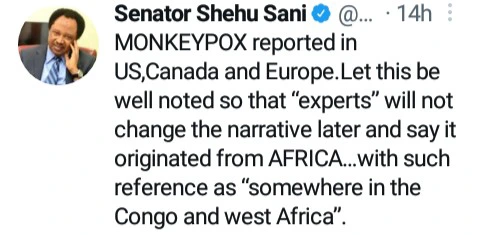 Senator Shehu Sani hit the nail on the head because in the past Africa had been associated or aligned with many evils and diseases, meanwhile, in the recent time, only COVID-19 and few others diseases are not reported to have originated from Africa. Mind you, COVID-19 was reported to have originated from China.
(Visited 86 times, 1 visits today)