Those who have a more in-depth understanding of politics will be able to attest to the fact that there is neither a permanent home nor a permanent place in politics. Because of this, you should strive to accomplish as much as you can in the little amount of time that you have. People have been expressing worries that Julius Malema has been president of the EFF for far too long. It appears that people are not willing to vote for the EFF if he is still a leader because he is disruptive and still has unresolved court cases that could have an impact on the party if it wins the election.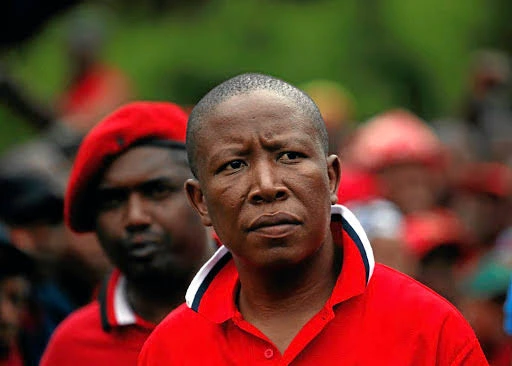 As a direct consequence of this, there are currently two camps among the economic freedom fighters: one camp supports Malema, while the other camp supports the idea that Malema should resign from his post. There has only been one person who has indicated a willingness to challenge and replace Malema in the role of president, and that individual appears to be exerting the utmost amount of pressure on him as she continues to demand for him to step down. Her name is Nkhbuleni Ligege.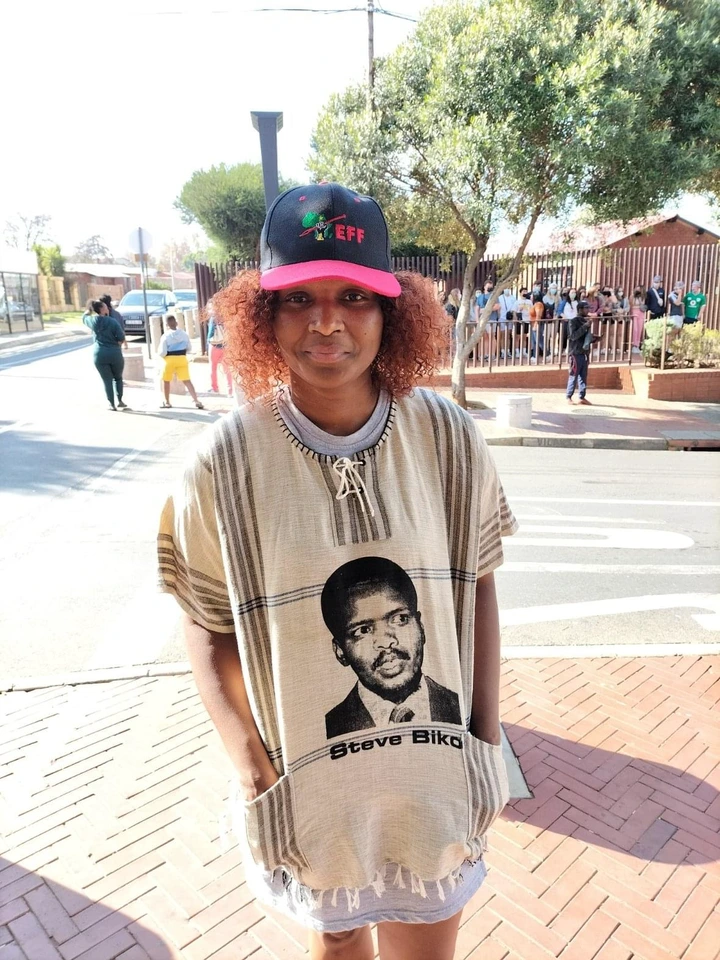 She is a seasoned politician who joined the Economic Freedom Fighters in 2014 and has been a member of the party since then. She was a member of the ANC and COPE in the past. She stated that the reason she quit the ANC was due of the corruption that exists inside the organization in an interview that she gave to Vhembe FM. Look at some of her pictures down below:
below: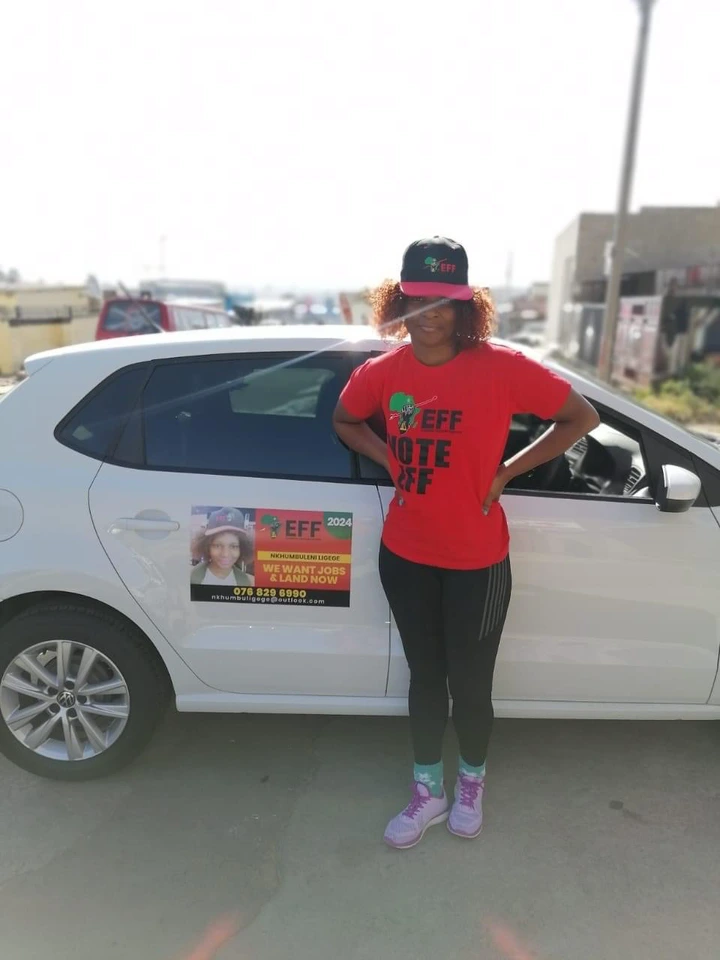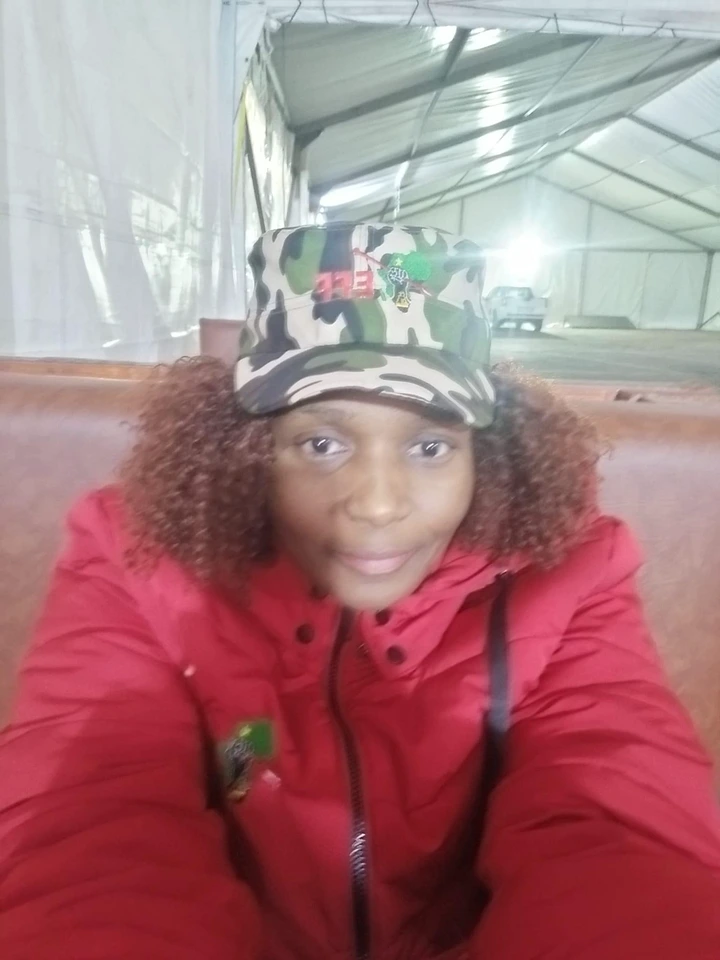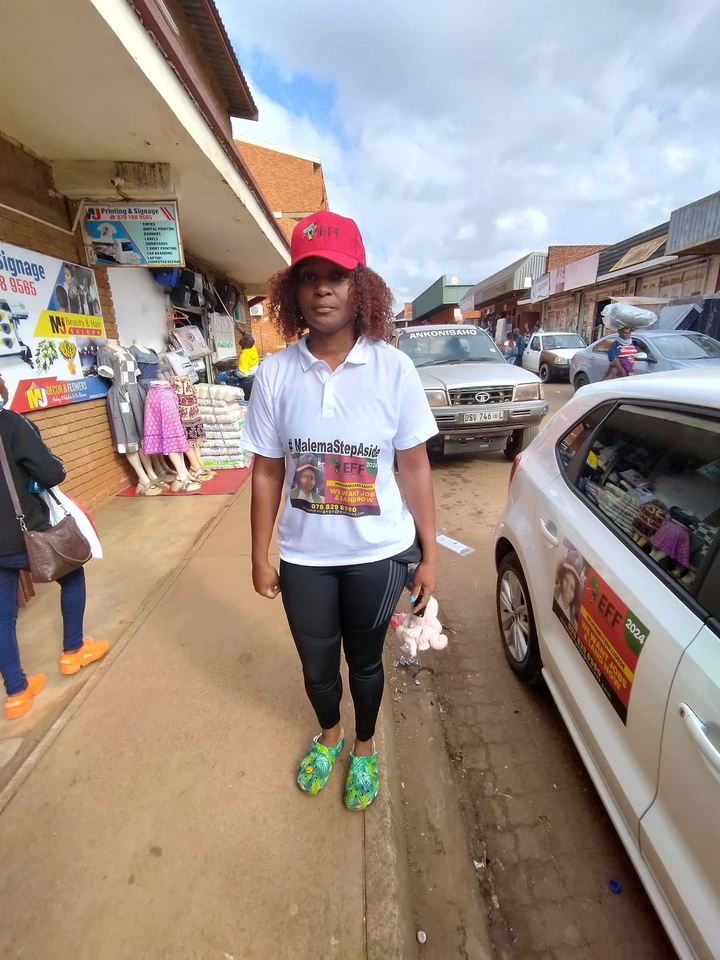 Igege has been handing out t-shirts to random individuals all over the place that read "Malema must step away, we can't be led by criminals." She was of the opinion that Malema ought to step down from his post as president since he has held it for an excessively long period of time. She went to the gathering on June 16, which was a commemoration of youth day held in Thohoyandou by the EFF, and began handing out t-shirts with the phrase "Malema must step away." She alleges that Malema ordered the security to beat her up because she tried to challenge him, and she filed a report of assault at the Thohoyandou police station as a result of this incident.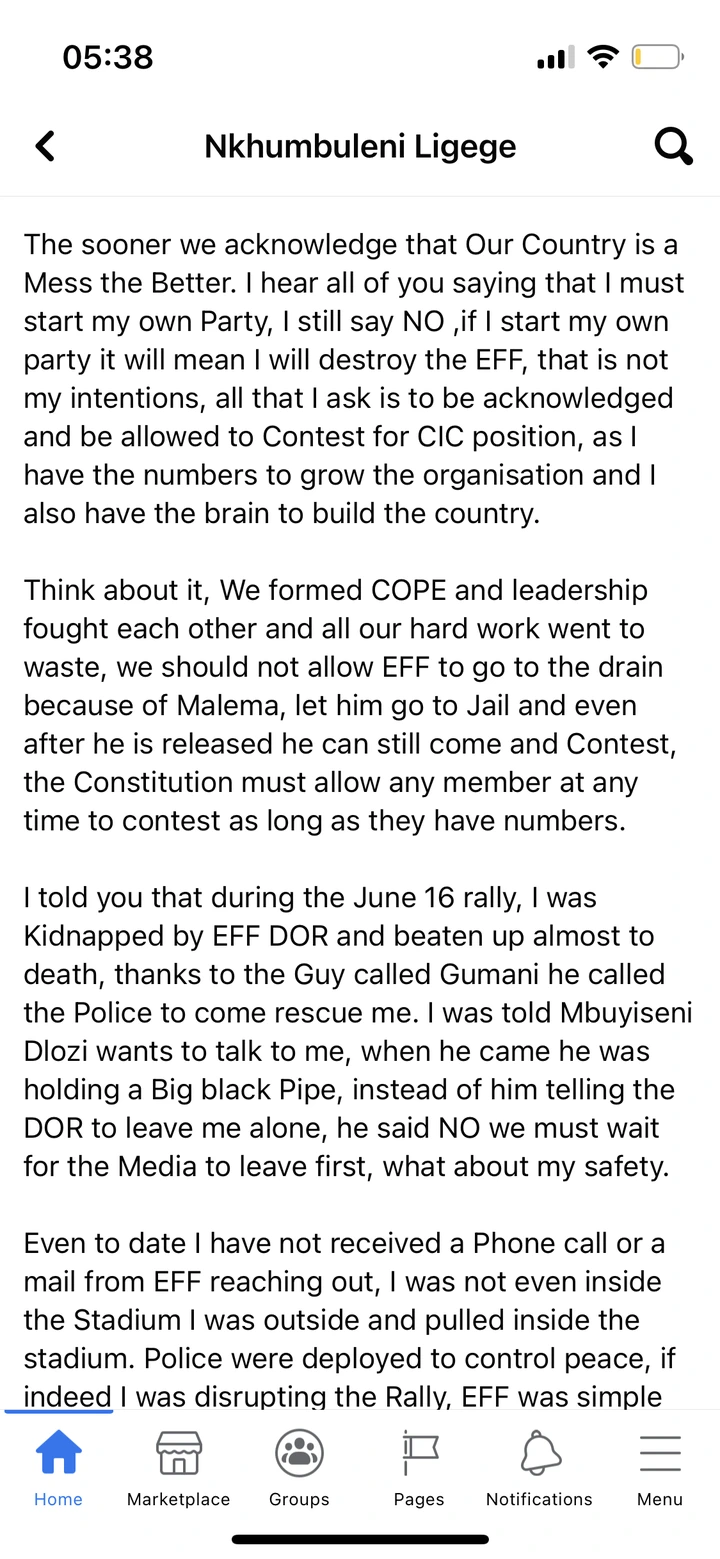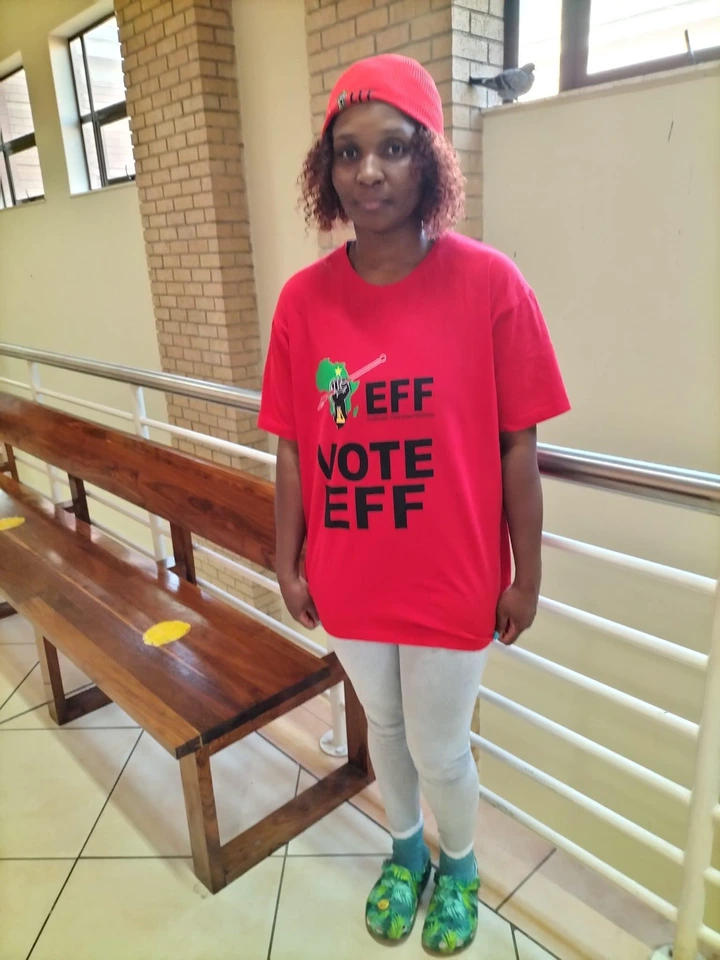 She stated that she has no relationship with Ramaphosa and that the only reason she knows him is because they used to work together in an interview that she gave to Vhembe FM yesterday. Many people have accused Ligege of being used by Ramaphosa to destroy the EFF; however, she denied those allegations in the interview that she gave. It appears that Ligege is an ambitious woman who has aspirations of taking EFF places of prominence.
(Visited 877 times, 1 visits today)