A school is a place where parents comfortably take their kids and go ahead to pay to have them remain there. What comes out as the end result for the kids staying in school is their character shape and academic shape as moulded by the teachers. In a simpler term, parents entrust their kids with the teachers care to the time they attain college level.

It this turns traumatizing and annoying if the teachers entrusted to safeguard and mentor the learner end up mistreating and molesting the Learners. It even becomes more shameful If the principal, who is in charge of the teachers and students becomes the perpetrator of the vices to students.
This is a case which was reported by NTV on Facebook in which parents from Chelilis primary school in Kericho county demonstrated and demanded action to be taken on the school's head teacher. This is after the head teacher was caught red-handed in the act with a female pupil after they locked themselves inside his office.
Source link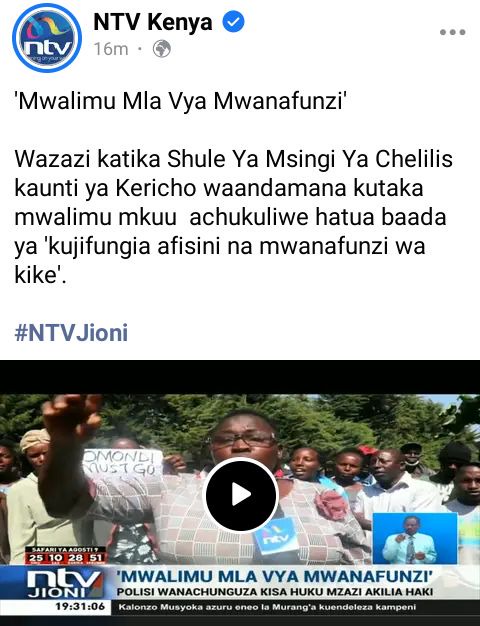 Subscribe to our Youtube Channel: