Debate has ensued on social media among the people of Zambia after an intimate handshake photo of President Hakainde Hichilema and Samia Suluhu of Tanzania went viral on facebook and whatsApp.
Hakainde Hichilema on Tuesday went to Tanzania for one day state visit on the invitation of President Samia Suluhu Hassan.
Upon arrival, Hakainde Hichilema was welcomed by the Tanzania first woman President.

The two were seen intimately shaking hands while maintaining an eye contact. This did not go down well with some social media fans especially Muslims who accused Hakainde of going overboard.
Fabian Tambatamba wrote: "Wel done sir…bt next time remenber to never ever hold a muslim womans hand it is against Islam…..dnt be the reason for her failiar in the after life."
Concurring with Tambatamba's remarks Ben Mula wrote: "They're in love our sister get him ."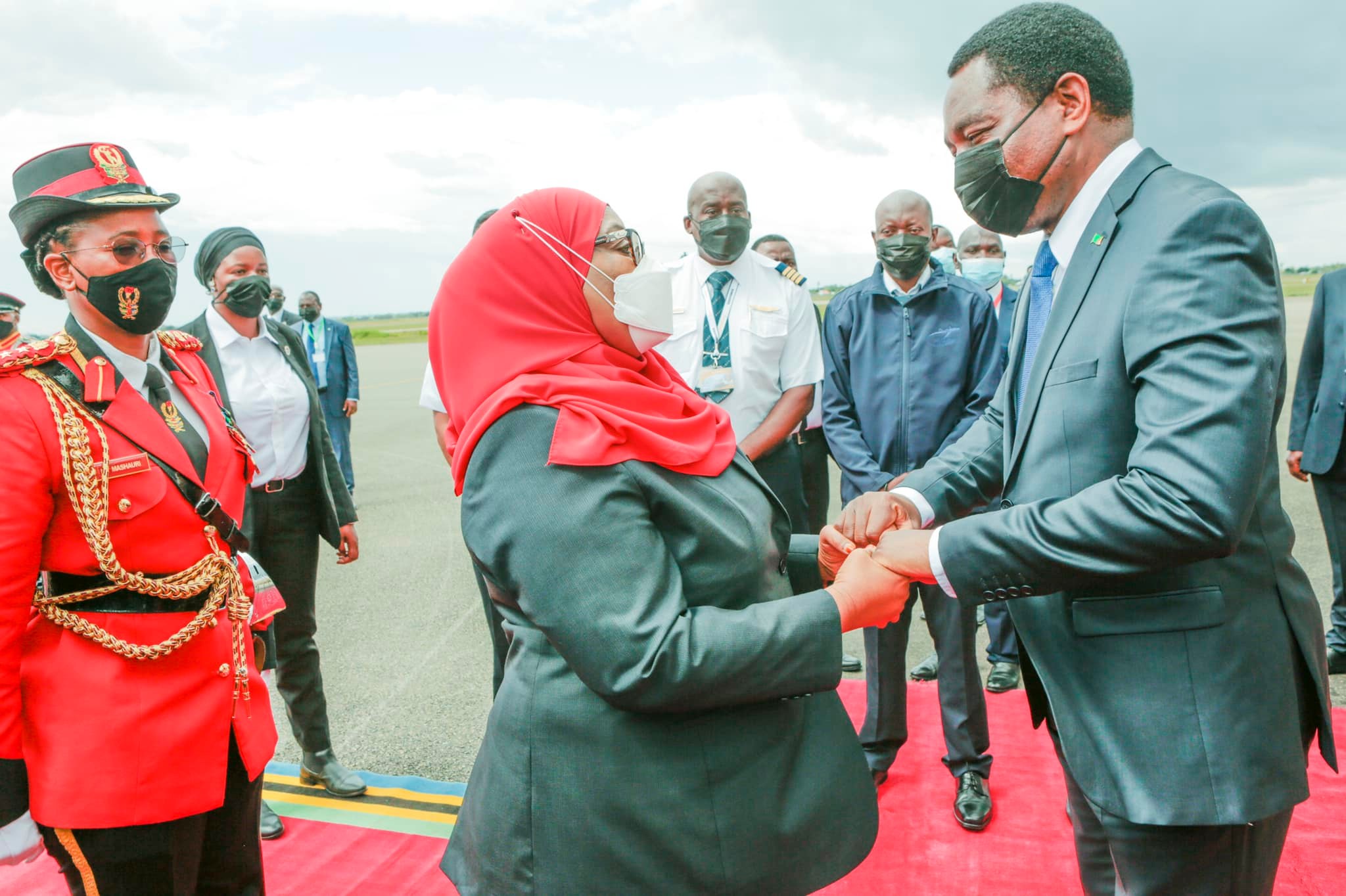 Another fan identified as David K Mahongo wrote: "It's the holding of hands and eyes contact for me ."
On the other hand another fan identified as Hele Muha wrote: "Fabian Tambatamba stop it, do not bring that kind of language on my Dad fb please. He can hold her hand there is no problems for that. Both they are President's religious things like that don't matter about dipromatic people, he can hold hand to any Muslim women no problems it's his kindness and love and respect he sure people, who are you to change him and tell him that."
Meanwhile, the two leaders are yet to comment on the photo.
Subscribe to our Youtube Channel: