A man named Paulin has revealed that he married his blood sister after war erupted in Congo and all his family members disappeared with no trace and was left with his sister. They have been married for 10 years and have 4 children together.
They were born and raised in Congo. Unfortunately war erupted in Congo in the area they were living. People were killed and everyone had to run for their dear lives. They were young and they run together to another area for their safety.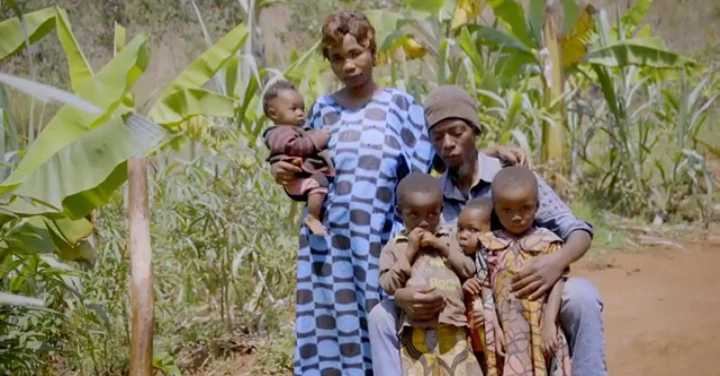 They tried to trace their parents and the other siblings to no avail. A good samaritan took them in and educated them to the level he was able to pay. They stayed with him until they got matured. Paulin said that he loved his sister and wouldn't want to separate with her.
He one day asked her to get married to him to keep their family together. At first she refused and after a period of 2 months they planned to relocate to anot6area where nobody knew wheather they were siblings. They started living together as husband and wife and have 4 healthy children together.
Subscribe to our Youtube Channel: