The United Transformation Movement (UTM) has once against distanced the party President Dr. Saulos Chilima who is also State Vice President from the ongoing demonstrations across the country.
Recently the country has experienced series of demonstrations across the country over rising costs of living and other issues.
But some people have linked the demonstrations to Chilima following his claim that President Dr. Lazarus Chakwera should forgo his immunity.
In a statement released and signed by UTM Publicity Secretary Frank Tumpale Mwenifumbo has described the people behind this aim purely at driving a wedge of disatisfaction between Chilima and Chakwera.
"Vendetta and vindictiveness of this malicious campaign has taken a banal and callious chicanery to the extent of now associating the UTM and its leadership with the recent spate of anti-government demonstrations," reads in part the statement.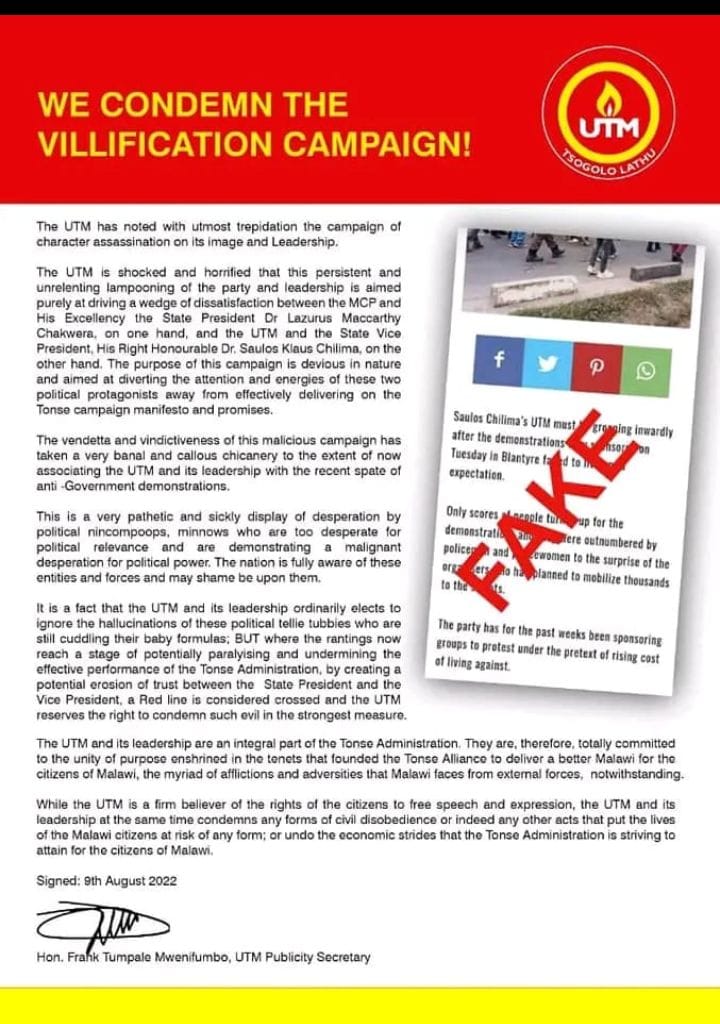 (Visited 159 times, 1 visits today)