Former President Peter Mutharika has denied reports hovering on the social media that he has endorsed former Reserve Bank of Malawi (RBM) governor Dalitso Kabambe as his preferred candidate to take over from him at the next year's much awaited convention.
Mutharika's sentiment comes amid infighting in the opposition Democratic Progressive Party (DPP) over succession ahead of next year elective conference.
In the statement signed by Mutharika's spokesperson Shadreck Namalomba, the former President has said he is a democrat and that he will support any candidate who is to win at the convention.
In a related development, former first lady Gertrude Mutharika has also denied reports that she has endorsed the party's Vice President for Eastern Region Bright Msaka as the best candidate to take over from Mutharika.
Below is the statement;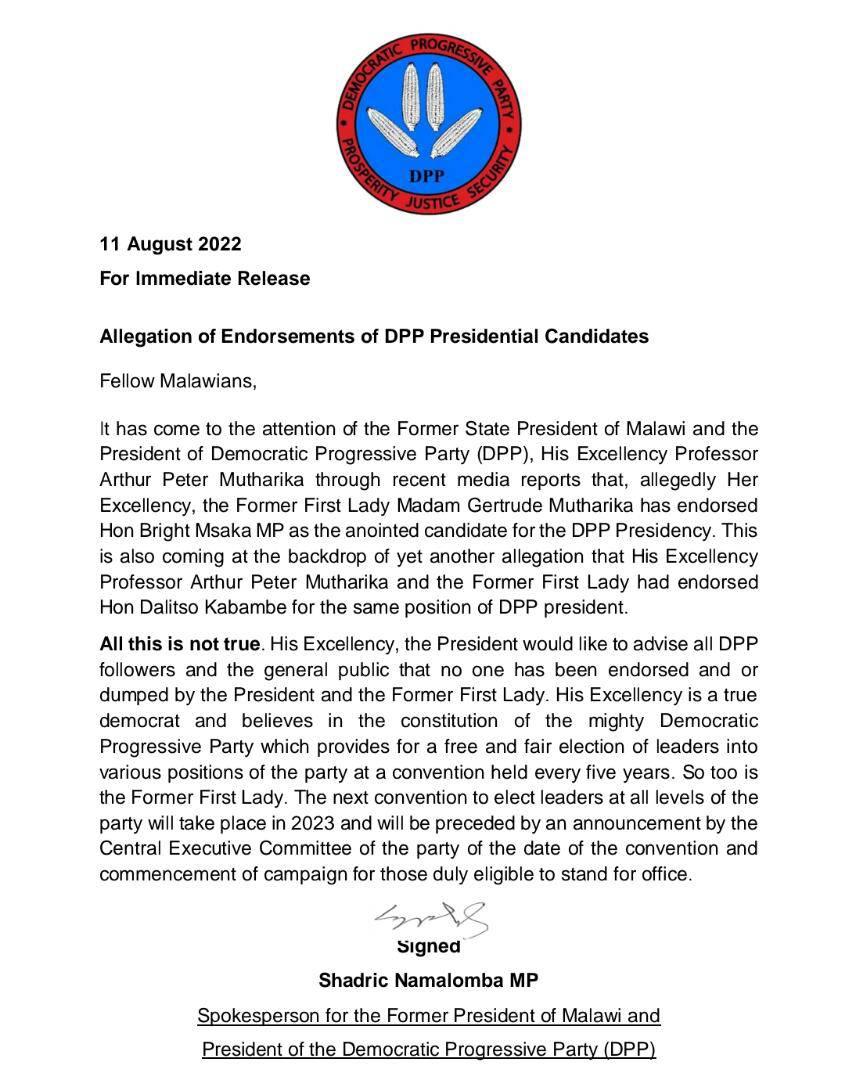 (Visited 106 times, 1 visits today)