Former spokesperson for the Ministry of Agriculture Gracian Lungu has been released on police bail following his arrest last evening.
Lungu was arrested last night for alleged Facebook post.
His lawyer Abison Chitukula has confirmed of the development in an interview with the press.
According to Chitukula, Lungu has been charged with the offence of defamation of character and is expected to appear before the Resident Magistrate's court in Lilongwe on 7 February 2023.
More details to follow..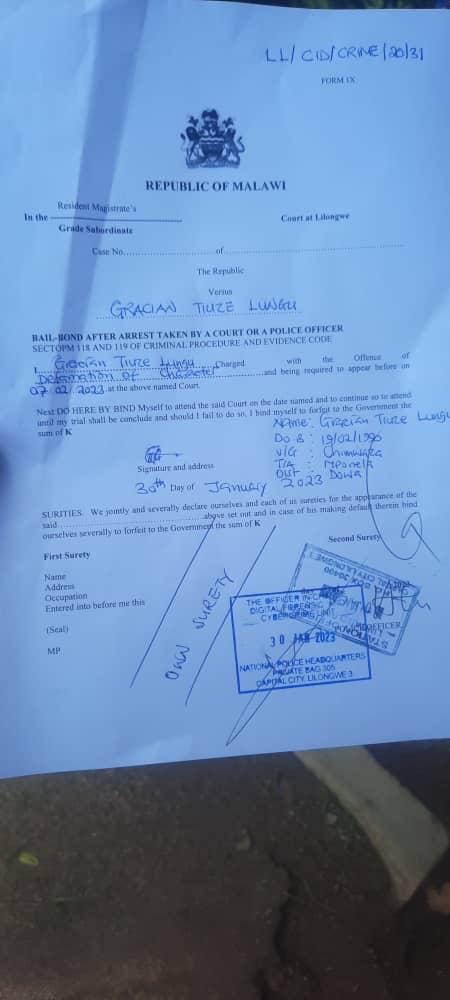 Subscribe to our Youtube Channel: