Rihanna was pregnant with her second child as she performed her Super Bowl halftime show Sunday.
The singer's representative confirmed the pregnancy shortly after she ended her 13-minute set at Super Bowl 57. She hovered high at times as she performed a number of hits including "We Found Love," "Diamonds" and "Work" during a halftime break between the Kansas City Chiefs and Philadelphia Eagles at the State Farm Stadium in Glendale, Arizona.
The baby bump that was visible in the tight clothes she wore under her baggy red jumpsuit set off a wave of social media speculation that she might be pregnant again.
Rihanna, 34, has a 9-month-old son with rapper A$AP Rocky.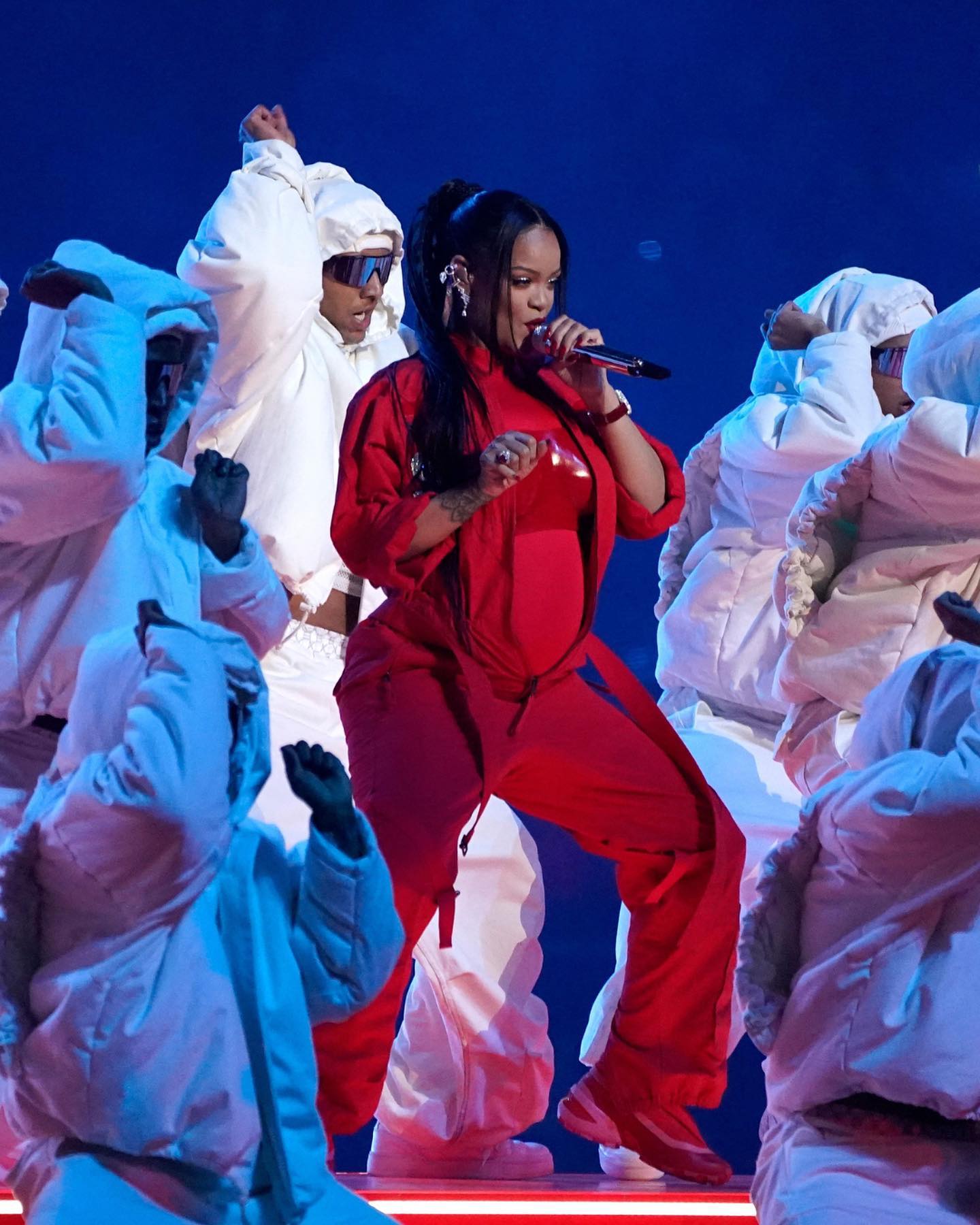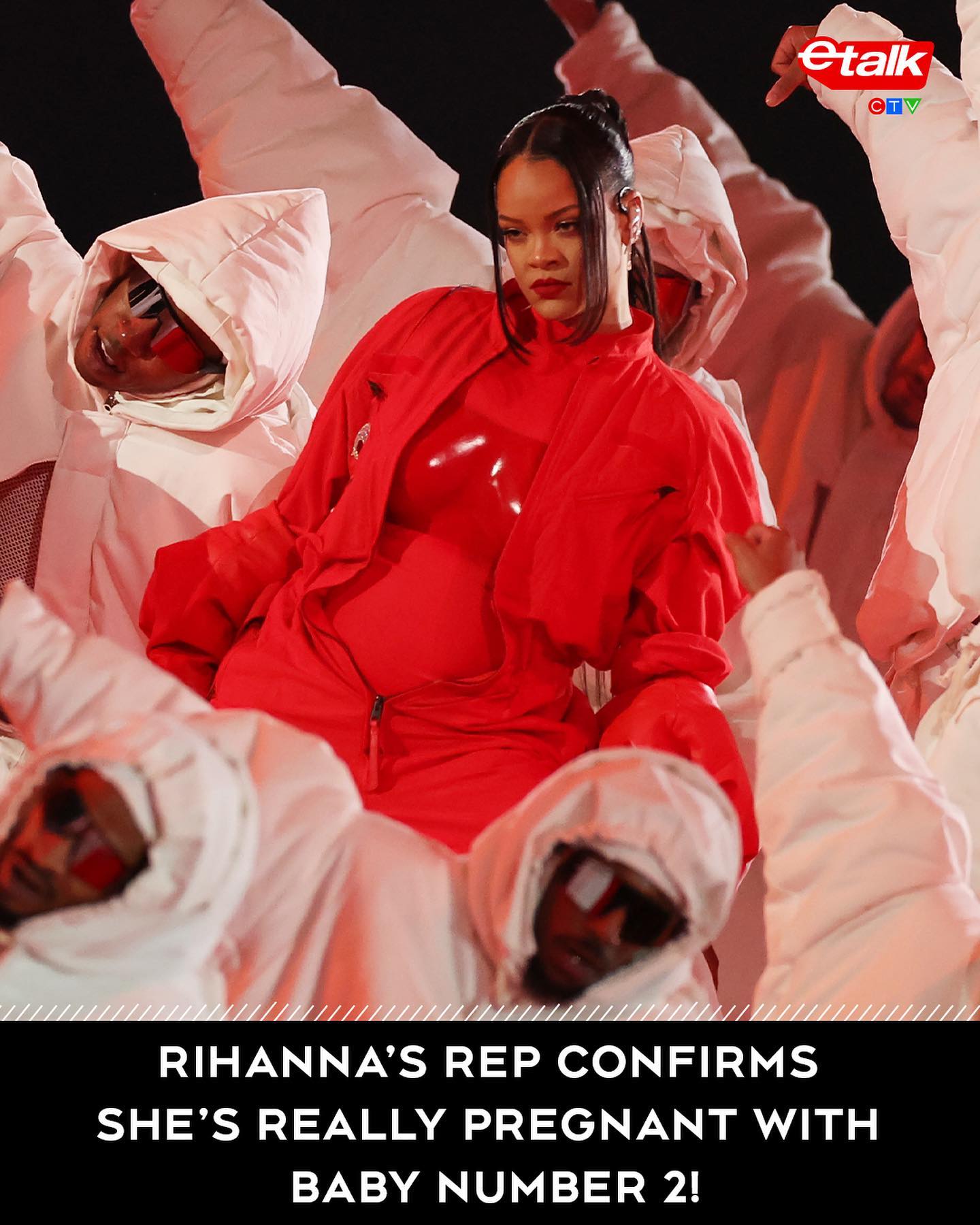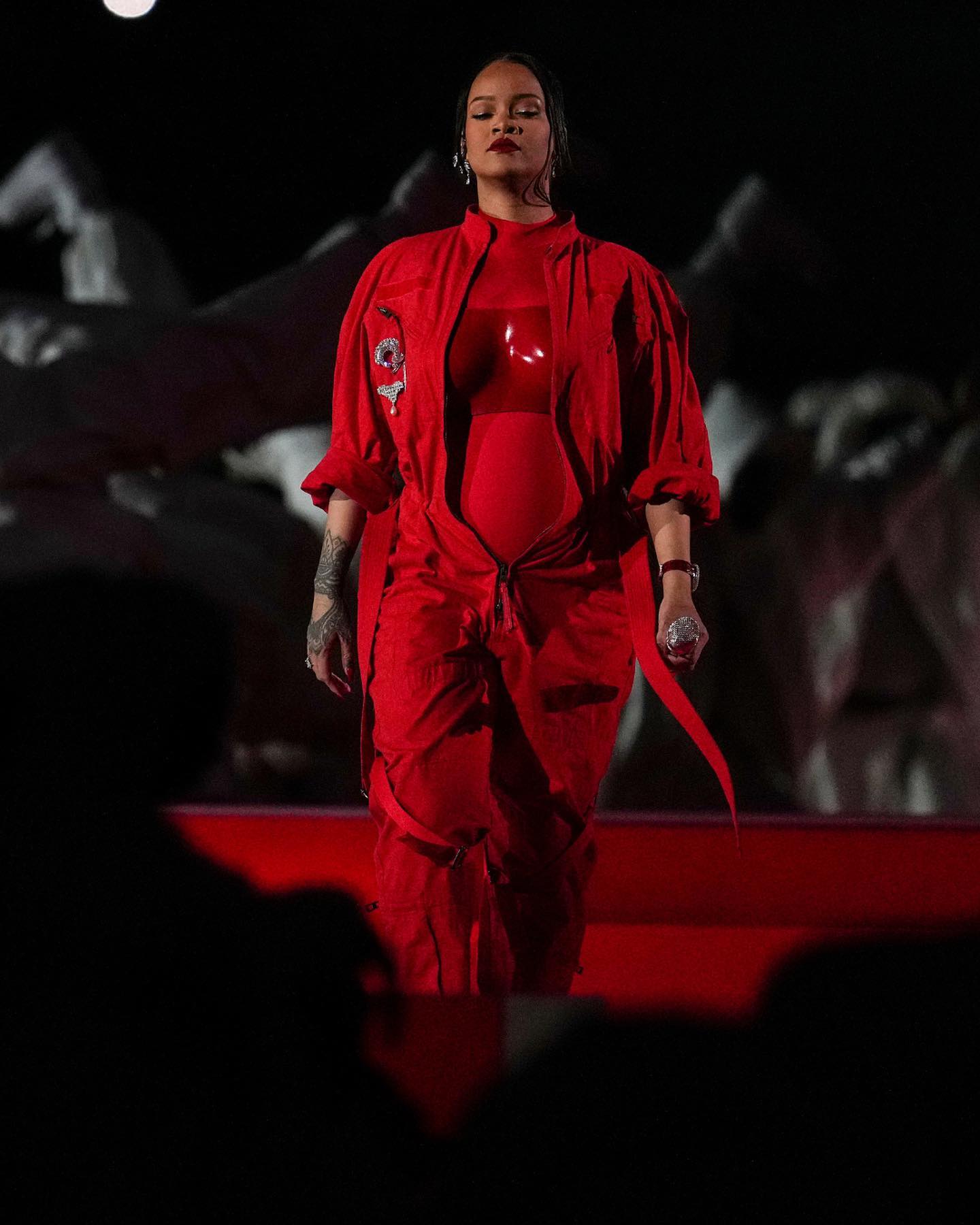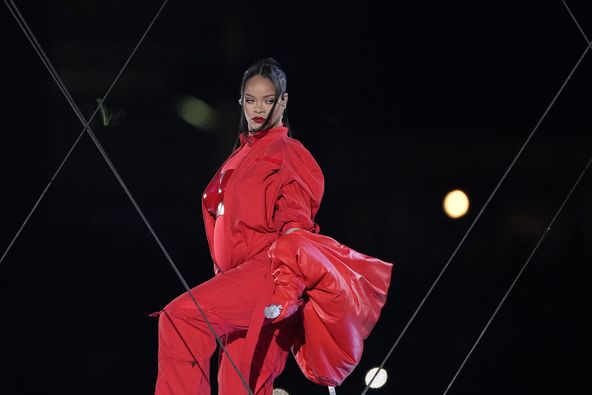 Subscribe to our Youtube Channel: