As lovers across the country are celebrating their today, unknown lady has mounted a banner near Immigration Offices in Blantyre as one way of celebrating her affection to her husband.
The banner which has gone viral on social media has attracted mixed reactions with many men applauding the the lady's affection to her man.
As this is not enough, some men have asked some women in the country to follow suit by showering their husbands with gifts.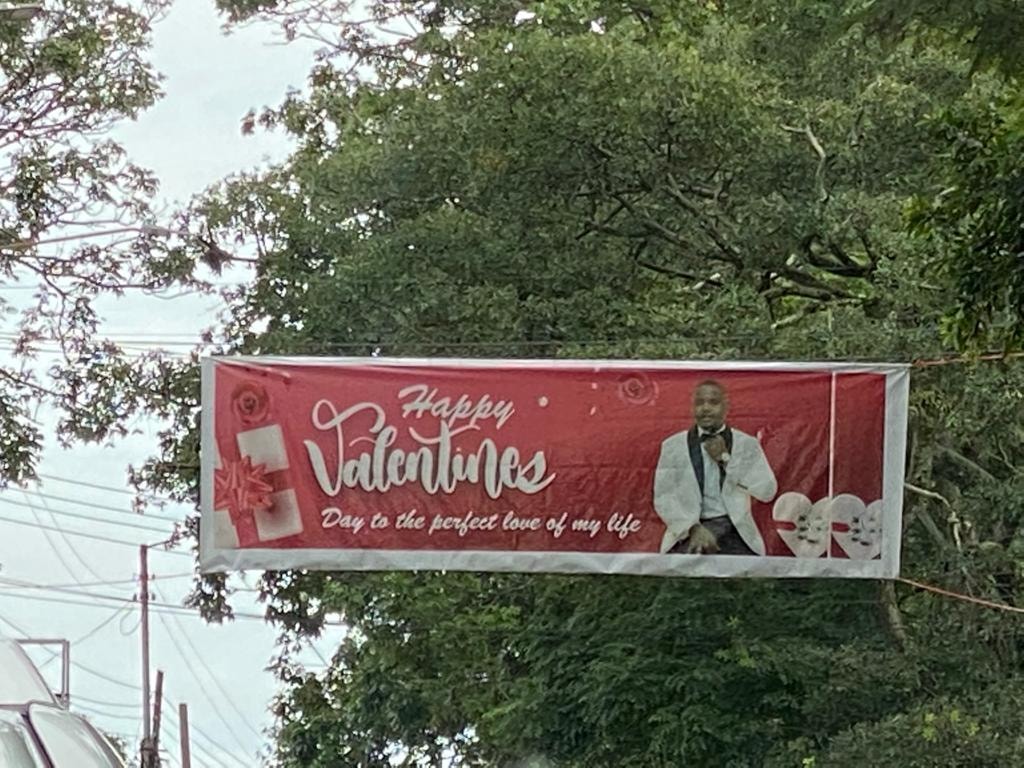 Subscribe to our Youtube Channel: