Due to poor run of form for the Malawi National Team, some fans on Tuesday asked State Vice President Dr. Saulos Chilima to replace Mario Malian Marinica as flames coach.
The call follows a 4-0 defeat the Flames suffered at the hands of Egypt at Bingu National Station (BNS) in the capital Lilongwe.
The match saw Football Association of Malawi (FAM) President Walter Nyamilandu Manda and Flames Coach Marinica leaving the stadium while the match was still in progress.
The move attracted mixed reactions with many claiming that the two have resigned.
After the game, angry fans also pelted stones at players of flames while others were seen cheering Egypt players.
As this was not enough, some supporters carried placards demanding for the immediate resignation of Nyamilandu and Marinica.
But the placard that attracted the attention of many is the one that saw a fan inviting State Vice President Dr Saulosi Chilima to take over as coach of Flames.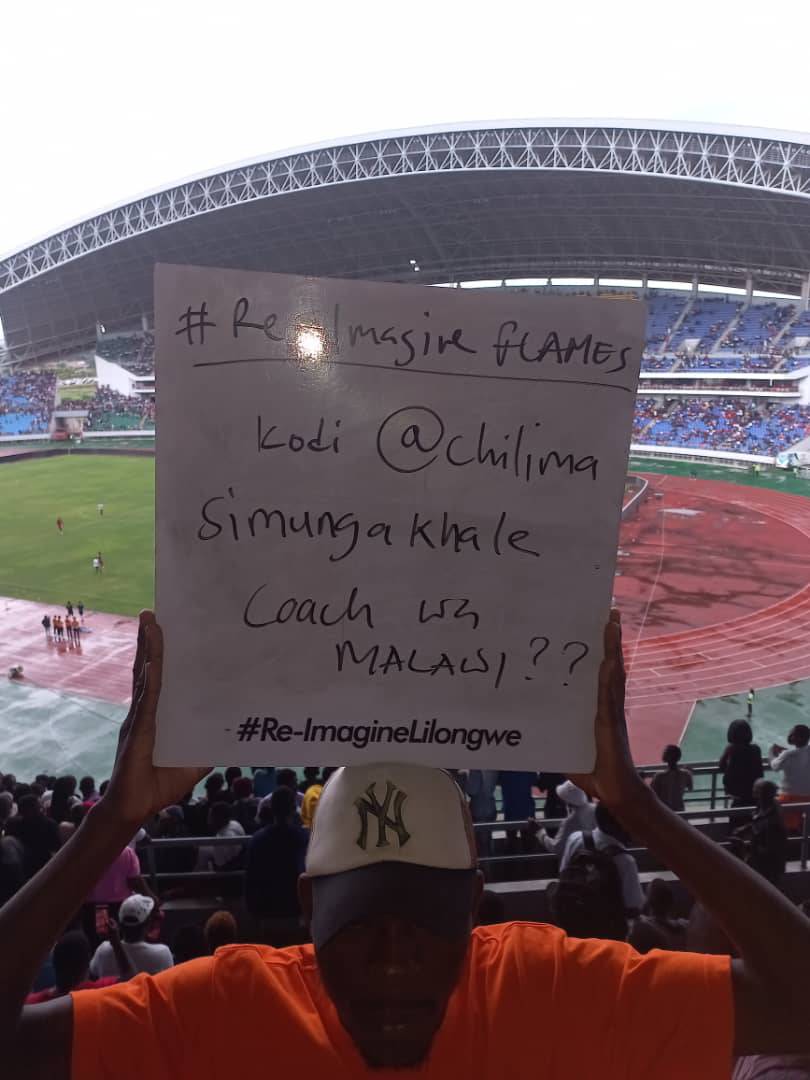 Subscribe to our Youtube Channel: