A UK-based food company Barakat Foods Limited has refunded approximately K620 million to the Malawi Government over a flopped fertiliser deal last year.
Attorney General (AG), Thabo Chakaka Nyirenda, who is currently in Germany has confirmed with MBC Online saying the funds transfer has already been made to the Malawi Government through an account belonging to the Smallholder Fertiliser Revolving Fund (SFFRM).
"I can confirm that the money has indeed been transferred and should reflect in the SFFRFM account any day from today," Chakaka said.
The refund follows protracted talks Involving the AG and lawyers from Germany and the United Kingdom.
Minister of Information Moses Kunkuyu has also confirmed of the development in a separate statement seen by this publication.
"I can confirm that the transfer of 516.975,21 EUR to the account of the Smallholder Farmers Fertiliser Revolving Fund of Malawi, and being reimbursement of the money paid towards the botched fertiliser supply deal in 2022 has been effected," wrote Kunkuyu.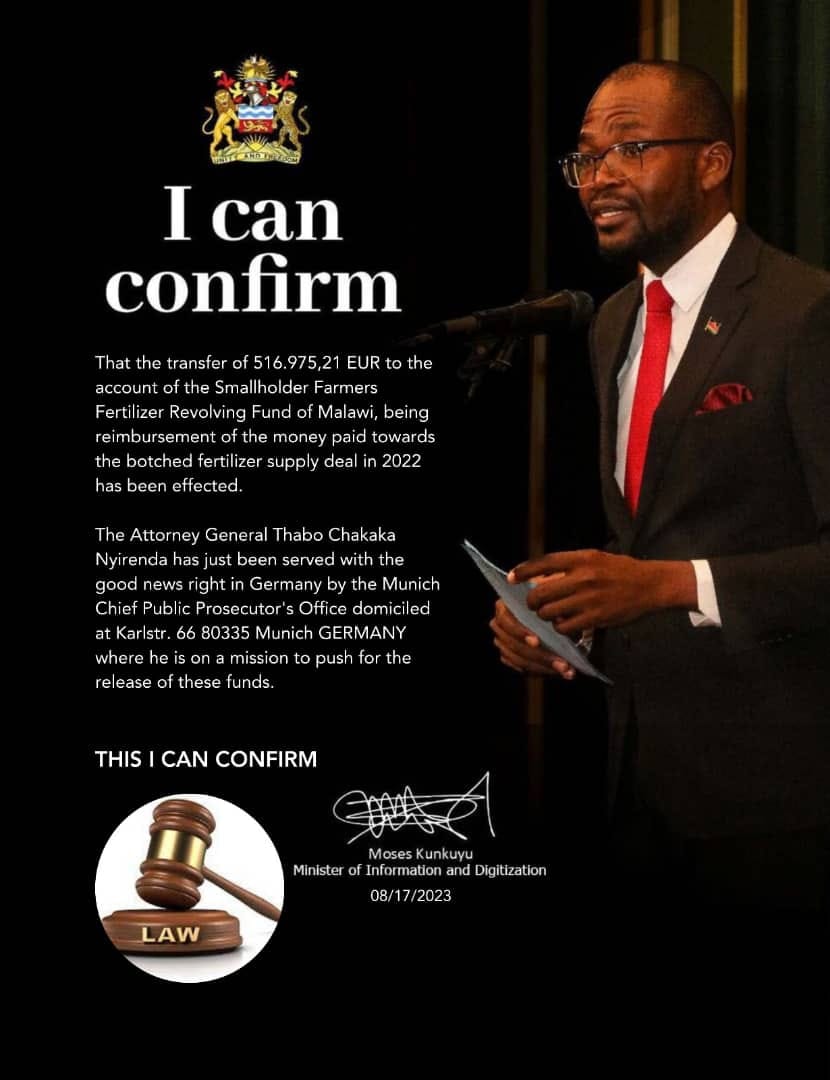 Subscribe to our Youtube Channel: