Malawi Energy Regulatory Authority (MERA), has suspended operations of Mount Meru Chinsapo Fuel service station located in Lilongwe for thirty days for demanding extra money from customers.
According to a press statement released by MERA on 19 November 2023, investigations have shown than on October 4 this year, some workers at the station forced customers to pay an additional K5000 to be able to buy more fuel than the level set by the station.
"MERA conducted an investigation which confirmed that the service Station was on 4 October 2023 demanding an extra five thousand Kwacha for customers to purchase more fuel than rationed amount established by the service station," reads first part of the statement.
MERA further described the conduct as a serious violation of the Liquid and Gas Act and licensing conditions.
"It is illegal to sell fuel above the maximum retail prices set by MERA, lifting of the suspension will be subject to satisfactory implementation of measures taken to avoid the reoccurrence of the malpractice," reads the last part of the statement.
Meanwhile, MERA has urged consumers to report retailers of petroleum products suspected of engaging in illegal practices to the nearest Police Station.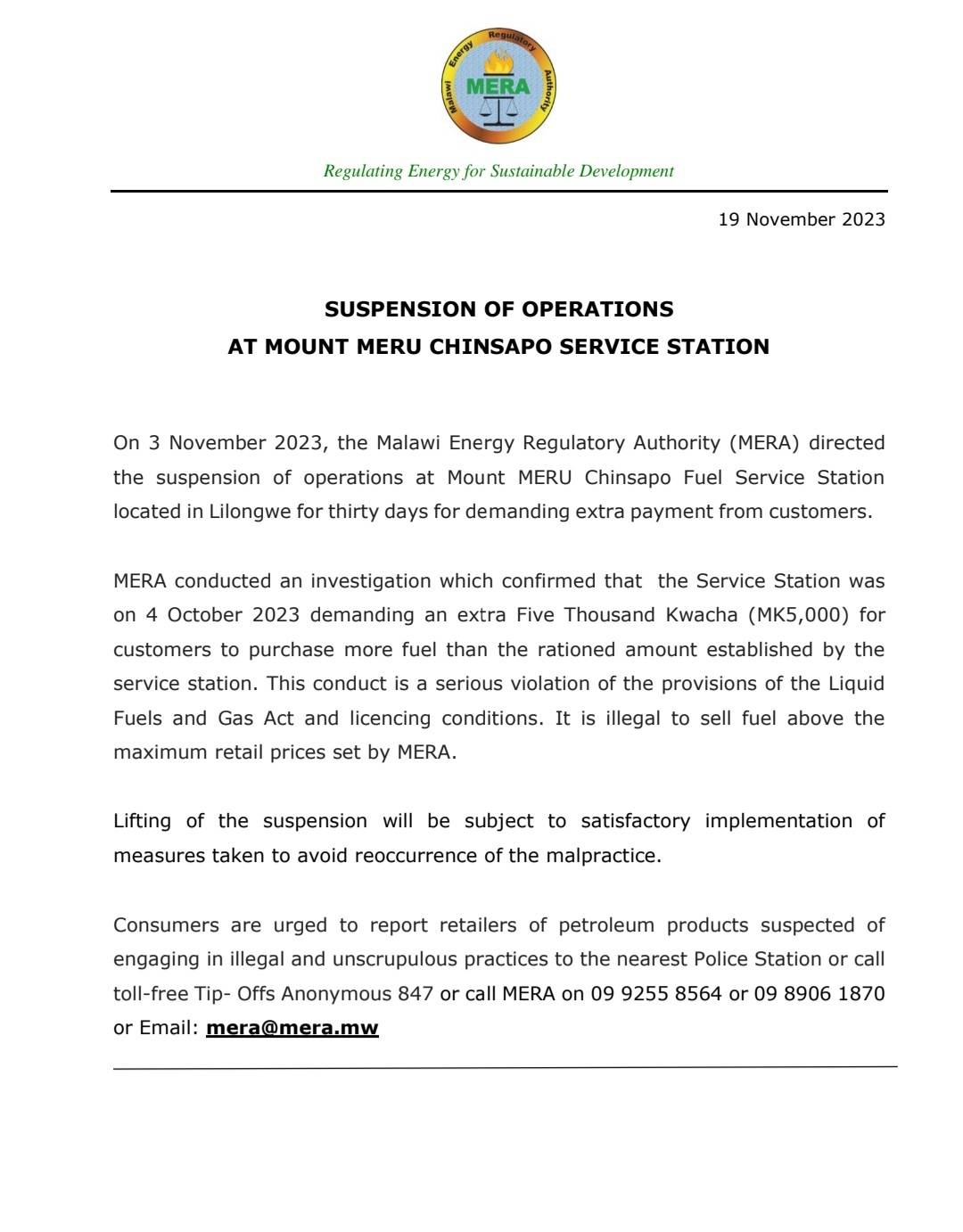 Subscribe to our Youtube Channel: