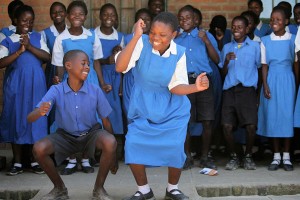 They want a difference to a child's life or even save a child's life?
Project 4 Africa is now moving onto its next stage…to build a maternity unit in Malawi at M'bang'ombe. The current maternity unit is closed because it is falling apart and can no longer attract qualified medical staff. So pregnant women now have to walk 5 hours to the nearest hospital to give birth…or at home with the help of family and friends. Death rates are high.
The current maternity unit (which was still in use in Sept 2010) actually resembles more of a torture chamber than a unit where women can give birth safely…it is falling apart, dirty and poorly resourced. (See pictures at News/Pictures)
Project 4 Africa have already refurbished the staff accommodation and now aim to build a maternity unit in 18 months with an opening ceremony in Oct 2012. We will need to raise £20,000 to make this happen. The project will save lives.
We will again be working in partnership with the Landirani Trust who will provide the essential expertise 'on the ground'.
If you really want to make that difference, then please read on …
For our school project, the Chief of Chiefs in the area, said on the news that the school will be built :
…. "what is more important…..is the kind spirit behind what is happening. The heart and spirit of giving and providing by our brothers and sisters in the UK is paramount to us as Chiefs and the community and we respect and highly value this kind gesture."
?
Subscribe to our Youtube Channel: