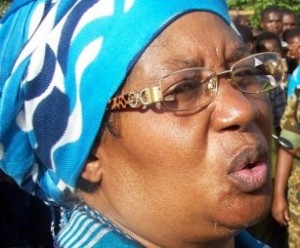 APA Lilongwe (Malawi) Malawi opposition intends to shun President Bingu wa Mutharika during the delivery of the State of the Nation Address for the 2010/2011 budget at the National Assembly on Monday 23 May in a bid to protest "the governance concerns which the country is facing", APA learns on Tuesday in Lilongwe.
The president of the opposition party Malawi People's Party (MPP) Uladi Mussa said "we are angry with the deportation of the British High Commissioner, the indefinite closure of the two University of Malawi Colleges and shortage of fuel and foreign exchange".
The opposition parties have agreed that they should not go and listen to the address unless the issues raised are looked at.
"This is an indication that we are not happy with governance issues in this country," Mussa added.
Opposition groups in Malawi say they are planning to hold mass action in the commercial city of Blantyre against President Bingu wa Mutharika's deteriorating of human rights, record which culminated in his decision to expel senior British diplomat, Fergus Cochrane-Dyet.
Opposition parties such as the former ruling United Democratic Front (UDF), the Peoples Progressive Movement (PPM), the Peoples Transformation Party (PETRA) and MAFUNDE are planning to hold a civil disobedience against Mutharika's alleged deteriorating human rights record which, according to theml, culminated in his decision to expel senior British diplomat Fergus Cochrane-Dyet.
The British envoy was ordered by President Mutharika to leave Malawi within 72 hours over a leaked diplomatic cable about the Mutharika administration.
Subscribe to our Youtube Channel: