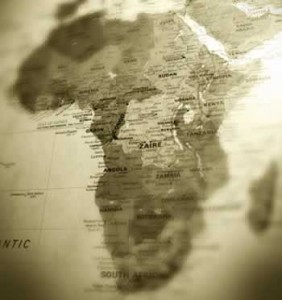 Globe Metals & Mining (ASX: GBE) sent a formal delegation to Malawi in early June to introduce partner ECE to key Malawian Ministries and give an update on the Kanyika Niobium Project, as well as Globe's other projects in Malawi.
The delegation included Mark Sumich, Globe's managing director, and Jianrong Xu, ECE's Deputy Director-General (also a non-executive Director of Globe), who met the Ministry of Natural Resources, Energy and Environment and the Ministry of Finance.
Mark Sumich and Jianrong Xu reaffirmed Globe's commitment to the Kanyika Niobium Project, which is currently scheduled to come into production in 2014.
The Government of Malawi in turn confirmed their interest in the project coming into production as soon as possible.
Talks between Globe and the Government of Malawi centered around advancing the all-encompassing development agreement between the two parties, which comprises a comprehensive document containing the rights and obligations of the two parties regarding the Kanyika Niobium Project.
The initial draft of this agreement was submitted by Globe to the Government of Malawi in November 2010.
In April 2011, Globe entered into a strategic partnership with East China Minerals Exploration and Development Bureau (ECE), a Chinese state owned enterprise with extensive mining operations in China and overseas.
ECE is now the largest shareholder in Globe, and a key partner for Globe's growth ambitions in Africa.
Globe also has a number of other projects at an earlier stage of development in Africa. The company is earning up to an 80% interest in the Machinga Rare Earth Project in southern Malawi, and can earn up to a 90% interest in the Mount Muambe Rare Earth-Fluorite Project in Mozambique.
On June 9 Globe commenced the 2011 drilling campaign at its Mount Muambe  with 5,000 metres of reverse circulation drilling targeting the main Fluorite and REE zone.
The company has targeted a maiden fluorite, plus rare earth oxides JORC Resource at Mount Muambe by the March quarter of 2012.
Subscribe to our Youtube Channel: