The new edition of the index draws on some 130,000 publicly available sources to analyze 177 countries and rate them on 12 indicators of pressure on the state during the year 2010  from refugee flows to poverty, public services to security threats.
Taken together, a country's performance on this battery of indicators tells us how stable — or unstable — it is. And the latest results show how much the 2008 economic crisis and its ripple effects everywhere, from collapsing trade to soaring food prices to stagnant investment, are still haunting the world.
Somalia's unending woes are the stuff hopelessness is made of. But elsewhere in the top 20, some countries showed improvement, even as others fell further behind. Afghanistan and Iraq both moved down the ranks, suggesting slight gains for the two war-torn countries as the United States seeks a sustainable exit strategy.
Kenya moved out of the top 15, showing that the country continues to recover from its bloody post-election ethnic warfare of recent years. Liberia and East Timor, wards of the United Nations, largely stayed out of trouble.
But Haiti, already a portrait of misery, moved up six places on the index, battered and struggling to cope with the aftermath of January 2010?s tragic earthquake, which left more than 300,000 dead.
Another former French colony, Ivory Coast, rejoined the top 10, grimly foreshadowing its devastating post-election crisis this year, while fragile Niger leapt four spots amid a devastating famine.
Africa's promise and peril are likely to figure prominently again this year, with 27 African countries scheduled to hold presidential, legislative, or local elections throughout 2011.
As much as elections can contribute to democratic progress, they are often a flashpoint for conflict — conflicts that invariably send already fragile states back up the ranks of the index.
Uganda's incumbent President Yoweri Museveni won reelection in February, but the opposition has cried foul and his inauguration was met with violent protests.
In Nigeria, steady in the rankings this year at No. 14, post-election rampages in April killed as many as 800 people. Sudan's closely watched referendum in January on an independent southern state was surprisingly free of bloodshed, but the country continues to hover on the brink of new violence.
As if its traumas last year weren't horrific enough, Haiti in 2011 is again proving to be a hard test for the world, with billions of dollars in donation pledges left unfulfilled and thousands still living in squalid tent camps, battling a cholera epidemic that has killed more than 4,600.
After a fraud-marred first round, a presidential runoff election in March brought to power an untested stage performer nicknamed "Sweet Micky."
Perhaps the biggest challenge of all for 2011 will be dealing with the global fallout of the Arab revolutions, which began in Tunisia and quickly spread to Egypt, Bahrain, Libya, Yemen, and Syria. Agencies
| | | |
| --- | --- | --- |
| 1 | Somalia | 113.4 |
| 2 | Chad | 110.3 |
| 3 | Sudan | 108.7 |
| 4 | Congo (D. R.) | 108.2 |
| 5 | Haiti | 108 |
| 6 | Zimbabwe | 107.9 |
| 7 | Afghanistan | 107.5 |
| 8 | Central African Republic | 105 |
| 9 | Iraq | 104.8 |
| 10 | Cote d'Ivoire | 102.8 |
| 11 | Guinea | 102.5 |
| 12 | Pakistan | 102.3 |
| 13 | Yemen | 100.3 |
| 14 | Nigeria | 99.9 |
| 15 | Niger | 99.1 |
| 16 | Kenya | 98.7 |
| 17 | Burundi | 98.6 |
| 18 | Myanmar | 98.3 |
| 19 | Guinea Bissau | 98.3 |
| 20 | Ethiopia | 98.2 |
| 21 | Uganda | 96.3 |
| 22 | North Korea | 95.6 |
| 23 | Timor-Leste | 94.9 |
| 24 | Cameroon | 94.6 |
| 25 | Bangladesh | 94.4 |
| 26 | Liberia | 94 |
| 27 | Nepal | 93.7 |
| 28 | Eritrea | 93.6 |
| 29 | Sri Lanka | 93.1 |
| 30 | Sierra Leone | 92.1 |
| 31 | Kyrgyzstan | 91.8 |
| 32 | Congo (Republic) | 91.4 |
| 33 | Malawi | 91.2 |
| 34 | Rwanda | 91 |
| 35 | Iran | 90.2 |
| 36 | Togo | 89.4 |
| 37 | Burkina Faso | 88.6 |
| 38 | Cambodia | 88.5 |
| 39 | Tajikistan | 88.3 |
| 40 | Uzbekistan | 88.3 |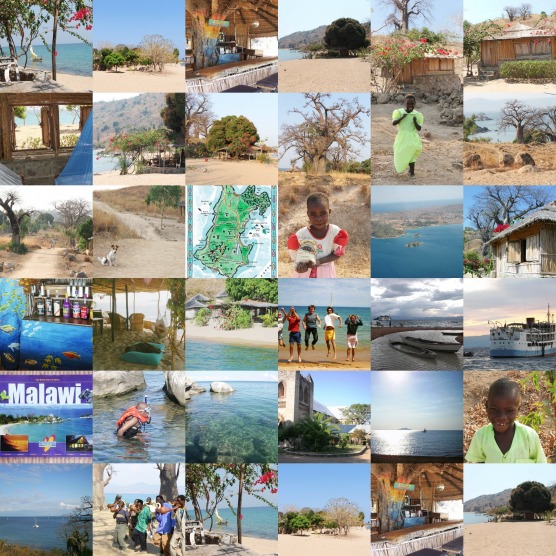 Subscribe to our Youtube Channel: