The international music festival Lake of Stars is happening from 30 September – 02 October 2011 on the shores of Lake Malawi in Malawi. The eighth edition of the award winning festival will take place at the Sunbird Nkopola Lodge in Mangochi. The event promotes Malawian music and tourism, raises funds for charity and provides travellers and Malawians alike with the opportunity to enjoy incredible live music in an exotic and beautiful location.
The 2011 Lake of Stars Festival has a unique line up of top Malawian musicians along with artists from across Southern Africa (such as Freshlyground) and Europe (such as Foals). Many more artists are to be announced – check the festival's website below for updates!
There are plenty of accommodation options, ranging from on site camping to Sunbird Nkopola Lodge itself and nearby Makokola Retreat. For more info about the Lake of Stars Festival visit their website!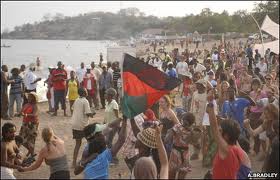 Subscribe to our Youtube Channel: