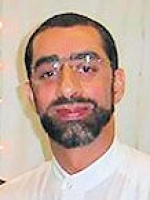 By Joshua Morishu – FaceofMalawi Reporter
One of international charitable organizations in Malawi, Gift of the Givers has donated aid items procured from Malawi to hunger stricken Somalis in the wake of a famine in that country.
Gift of the Givers chairperson and founder Dr Imtiaz Sooliman, together with 933 members delegation that comprised medical and media personnel, arrived in the country on Sunday last week encounter  to Mogadishu from south Africa to allow for loading of relief items that they had procured in Malawi on arrival, the delegation was met at the airport by the foundations Malawi  chapter representative, top government official such as minister for internal affairs and public security, Aaron Sangala,Shadreck Jonasi,deputy minister of industry and trade and Mary Shawa,secretary for nutrition,HIV and Aids in the office of the cabinet(OPC)
Speaking on arrival Sooliman hailed government and the people of Malawi for fighting to end starvation as well as producing high quality nutritious products such as Sibusiso and Likuni Phala.
Sooliman said the organization has spent 1.5million in procurement of the sibusiso and Likuni phala products with 15 tons of sibusiso and 3tonnes of likuni phala having airlifted on Sunday to Mogadishu.
Speaking on behalf of government, Jonasi thanked the delegation for coming to Malawi and made special recognition to Malawi
On her part, Mary Shawa reiterated the importance of a nutritious diet and said the relief food items are high nutritious and are deal for Somalia situation.
Sooliman called on African governments and other well wishers to donate towards the Somalia crisis in what the international Community has described it as a monumental tragedy.
(Visited 62 times, 1 visits today)