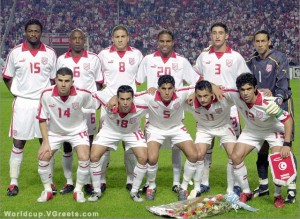 APA Lilongwe (Malawi) The Flames of Malawi's dreams to qualify for 2012 African Cup of Nations (CAN) have been trimmed after a goalless draw against the Eagles of Carthage of Tunisia at a game played at Kamuzu Stadium in Blantyre on Sartuday.
According to Soccer analyst Charles Nyirenda, the result means that Malawi and Tunisia have level points in Group K , 11 points each and they will both be going into the final round of matches in October.
Malawi will take on Chad while Tunisia will play Togo.
"On this, Tunisians are holding the slight advantage of having goal difference that is a goal better than the Flames and can easily qualify for the finals," he said.
However, during the game, the Flames had problems in the first half after Striker Esau Kanyenda got injured in the first five minutes a situation which made the team to play a disjointed football.
FT/ad/APA
Subscribe to our Youtube Channel: