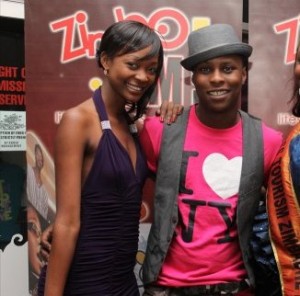 BLANTYRE (Malawi Democrat)-The screening of The Gentleman movie in Malawi was hit power outage a t Robins Park in Blantyre on Saturday December 3.
MultiChoice Malawi Sales and Marketing Manager Chimwemwe Nyirenda said the generator for Robins Park could not also function.
Featuring in The Gentleman is Miss Malawi Faith Chibale, Zimbabwean Big Brother housemate Munya Chidzonga, who stars alongside South Africa's Tsotsi actor, Presley Chweneyagae.
"Its disspointing that blackout has marred the premier of the movie," said Munya.
On her part, Chibale said she was overwhelmed by the large patronage.
Produced by Joe Njagu and briefly featuring Businessman Philip Chiyangwa the drama addresses issues of corruption, love, deception and social degradation.
The Gentleman is the tale of twin brothers whose worlds have gone drastically wrong with one staying in South Africa and the other in Zimbabwe, they are thrown into financial situations that force them to drop their principles and integrity and pick up survival tactics.
They reunite, after eight years apart, and get entangled in the unfamiliar worlds of Zimbabwe's corporate darkness and South Africa's Mafioso.
Subscribe to our Youtube Channel: