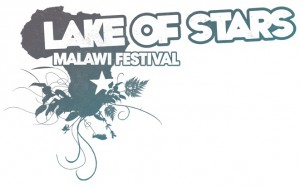 PRESS RELEASE 27th January 2012
After the fantastic success of the 2011 event, which the international media hailed as the most spectacular festival in the world, the Lake of Stars team will be taking a year off from producing the Festival to focus on strengthening local talent and supporting local initiatives. The Festival will return to the palm-fringed shores of Lake Malawi in 2013, bigger and better than ever.
Speaking from Malawi, Will Jameson the Director and founder of Lake of Stars said: "Lake of Stars has always been about much more than just an annual festival.  It's a year-round project to promote arts, travel and development, but staging the Festival consumes all of our small team's time and resources making it difficult to focus on our other goals.
"After eight years of the festival, we have decided to take stock of our experiences in putting the Festival together, and spend some time supporting local initiatives in Malawi. We also want to take time this year to incorporate the feedback from Malawians and international festival goers, artists and sponsors to help us build a bigger and better event in 2013"
The team behind Lake of Stars are remaining engaged in Malawi in 2012 through the support of local arts and creative initiatives, and have ambitious plans for the event in 2013.  Will Jameson is currently in Malawi speaking with supporters and partners in Malawi about a range of potential projects.
Will continued: "We are looking into ways in which we can support the development of the creative industries here in Malawi. We will be supporting the good work the Arterial Network Malawi, Music Crossroads and Blantyre Arts Festival are doing here.
"Also, in partnership with Edinburgh Napier University, we are submitting a proposal to the Scottish Government to support the impact of local arts projects and deliver a three year training course in creative business skills.
"We are really keen that the 2013 Lake of Stars Festival is a launch pad for Malawian artists and creative professionals to showcase what they have to offer. We will use the extra time we have in 2012 to ensure we deliver on our ambitions for the event.
The festival saw record attendance in 2011 and the project has reached an audience of over 300 million people through media coverage since 2009.  The 2011 festival generated a record-breaking $1.3 million dollars of local spend.
For more information about the project's activities visit www.lakeofstars.org, follow us on www.twitter.com/lakeofstars & www.facebook.com/lakeofstars.
Contacts:
Media enquiries UK: Tom Porter  tom@lakeofstars.org / + 44 7791 504 193
Media enquiries Malawi:  Will Jameson: will@lakeofstars.org / +265 991 397 663
Notes to editors
Lake of Stars promotes event-tourism and Malawi's creative industries. The Malawi government has recognised the crucial part that tourism can play in the country's economy.
Will Jameson first visited Malawi in 1998 when he worked in Dwangwa as a volunteer with the Wildlife Society for 6 months. During that time he travelled to Zimbabwe, Zambia and Mozambique. On returning to England Will took with him a souvenir – an empty carton of 'Chibuku Shake Shake' beer. Half way through university at Liverpool John Moores he decided to start a clubnight with friends Damo Jones, Charlene McDaid and Rich McGinnis. They named the night after the Malawian beer and went on to win Best UK Club in the Mixmag Awards in 2004.  The club gave Will the contacts and experience needed to develop the LOS festival idea.
Past artists include: Black Missionaries, Tay Grin, Maskal, Lucius Banda, Agorosso, Theo Thomson, The Very Best, Sally Nyundo, Wendy Harawa, Third Eye, Makambale Brothers, Ethel Banda, Giddes Chalamanda, 3rd Eye, Dominant 1, Sonye, Foals, Freshlyground, Beverley Knight, Noisettes, Baio (Vampire Weekend), Maccabees, Seth Lakeman, Oliver Mtukudzi, Ali Keita, Annie Mac, Andy Cato, Felix B, Ali B, Ross Allen, Tayo, Scratch Perverts, Mary Ann Hobbs, Get Cape Wear Cape Fly, Tinashe, Afrikan Boy, Goldierocks, MistaJam, Oskido, Eddy Temple Morris and many more
 Impact facts:
The Festival has exposed over 200 million people to Malawi through its media coverage, notably on global news networks (BBC, CNN) and online
The Festival is Malawi's number one tourist event of the year.  It has been contributing to the development of tourism and the arts in Malawi since 2004
In 2011 the Festival generated $1,300,000 of local spend with around a third being in foreign currency
In 2011 100+ local people were employed and  1000+ hotel beds were slept in providing a major boost to local families and businesses.
3800+ people came to the 2011 Festival, with the majority being Malawian residents but also a healthy mix of regional and international travellers attracted to the unique event
The Festival provides a positive story for Malawi and Africa and its key role in countering prevailing negative media messages about the continent is recognised through Lake of Stars being asked by Comic Relief to join their new See Africa Differently advisory group.
Subscribe to our Youtube Channel: