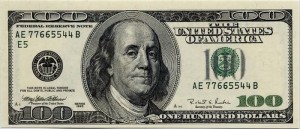 Malawi should forget about getting balance of payment support from its key donors any time soon in the absence of the International Monetary Fund (IMF) programme, Alexander Baum, the EU envoy to Malawi, has said.
Malawi has been hit by an aid freeze since last year when it's key donors withheld budget support aid and the IMF suspended the Extended Credit Facility programme due to concerns over Mutharika's creeping autocracy, which has resulted in economic mismanagement.
"Without an IMF the fear is that money from the donors to support the budget would not be used in an appropriate and effective way," Baum said.
"It's very difficult for us to have confidence and resume support in the absence of an IMF programme," he said.
Since January last year, Malawi has not received any budget support which normally accounts for about 40 percent of the budget. The aid embargo has created a fiscal contraction of about 6.5 percent in both revenue and grants expected in the current financial year.
The collapse in donor funding and tobacco revenue has also put pressure on the local currency forcing a 10 percent devaluation last year to K165 to the dollar but the IMF wants another devaluation to stem a flourishing black-market
A further devaluation of the kwacha is one of the conditions set by the IMF if the southern African nation is to get the IMF programme back on track.
On Wednesday, Finance Minister Ken Lipenga told Parliament that the IMF mission is expected in the country next month (March) and Malawi hopes to persuade the team on some topical issues like devaluation.
The country's President Mutharika has said that he will not devalue the kwacha because it may hurt the poor more.
Subscribe to our Youtube Channel: