EAR Fund, along with other concerned New Zealand Humanitarian agencies, is urging the New Zealand Government to take early action on the unfolding food crisis the West Africa's Sahel region which could see seven to 10 million people starving within a matter of months.
TEAR Fund executive director Steve Tollestrup said, "We have seen in the Horn of Africa what can happen when international donors and governments ignore the early-warning signs of impending famines.
The Sahel is a chance to redeem ourselves and not allow innocent people to die needlessly and suffer the hard lessons learnt in the Horn of Africa."
He said, "To act now will not only save lives, but reduce the cost of meeting the needs of those struggling to feed themselves.
If we acted early in the Horn of Africa, the cost of the emergency would have been in the region of US$500m. Instead, the cost escalated to be more than US$2.4bn.
"The cost of preventing malnutrition in children is about US$1 per child; whereas the cost of treating a child suffering from malnutrition is US$80 per child. We simply can't afford a repeat of the Horn of Africa. Acting early is an effective use of aid funds and something that the government and our supporters expect of us, but we need the funds now to deliver on this."
The Sahel region stretches across West Africa along the Sahara desert and includes countries such as Niger, Nigeria, Mali, Burkino Faso and Chad.
TEAR Fund is supporting food relief projects in Niger where it has been working with Nomadic herdsmen and their families but much more is needed. The people of Niger are highly vulnerable having suffered a famine in 2005 and severe drought in 2010 from which they haven't recovered. There is a high level of underlying child malnutrition already and the situation has not reached its peak yet, said Mr Tollestrup. "We, therefore, call on our government to consider funding humanitarian programmes attempting to address food insecurity before the Sahel becomes another casualty of inaction."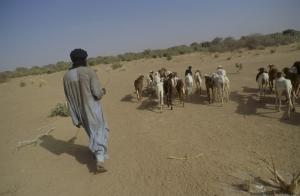 (Visited 22 times, 1 visits today)