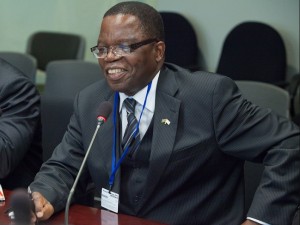 Monetary authorities in Malawi say they will review their bailout plan of resuscitating the country's ailing economy to incorporate suggestions presented by the visiting World Bank team.
The move comes a day after the bank's delegation met government officials in Lilongwe on Wednesday, where it proposed that Malawi needs a new exclusive comprehensive package from the bank as soon as possible following its expiry last year.
Leader of the delegation Marcel Giugale, who is also the bank's African regional Director of Economic Management, told the meeting that the country needs large investments that would also assist in making Malawi a net exporter not only to African markets but also to overseas markets saying that would mean real growth.
Guigale said that the package presented intends to help Malawi regain macro-economic balance and will cushion any social impact and propel economic growth.
"There are certain things that are very important but they take time to work. That is why we also need some short and medium term plans; hence we have presented a comprehensive package with all necessary measures to help the Malawi economy," he told The Daily Times newspaper.
In response, finance minister Ken Lipenga told Capital Radio that the Malawi is satisfied with the suggestions presented by the World Bank team and it would consider the strategies and make its response soon.
"We have told them that we also developed our own strategy which we will have to review in consideration of what they have told us. Soon we will be presenting to them our plan," Lipenga said.
The delegation includes Guigale and country director responsible for Malawi, Zambia and Zimbabwe, Kundlavi Kadiresan.
It was invited by president Bingu wa Mutharika during the recent African Union meeting in Addis Ababa, according to Kadiresan.
(Visited 18 times, 1 visits today)