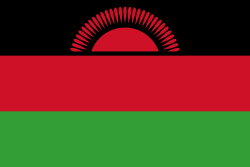 The government, through the National Audit Office, will soon embark on an audit of all non-governmental organisations in the country, dating back to 2006.
But Council for Non-governmental Organisation in Malawi (Congoma) says that it is not aware of the plan.
Confirming the plan to audit the NGOs, National Audit Office Information Strategist Thomas Chafunya has indicated the exercise is in compliance with Public Audit Act of 2003.
He said the Act empowers the Auditor General to examine transactions, books and accounts, and other public records of every ministry, statutory office, office, agency, board, commission and bureau of the government, and public funds received by a non-profit organisation, including relevant international organisations.
"Here you see that the NGOs are non-profit organisations and they receive funds or resources meant for Malawi public, hence need to be audited. But we need to see how best they can be audited by looking at their agreements with their sources of finances and resources," said Chafunya in a response to an e-mailed questionnaire.
He said public resources in NGOs are enormous, hence there is need to audit them.
Chafunya said a number of factors made it hard to conduct the exercise.
"You may also wish to note that for an organisation to be audited, it may be required to submit its financial statements to the auditors, in this case the National Audit Office. In the past, this may not have happened and sometimes because of the clauses they may have in the financial agreements with donors which may opt to use private auditors to conduct this exercise. We all know that the public resources pumped into the NGO sector are enormous and that calls for transparency and accountability," Chafunya said.
He also indicated that since the Act was enacted in 2003, his department has not undertaken any audit of the NGOs, commissions, tribunals and committees which access public resources.
He could not, however, indicate the duration of the exercise but he indicated his department would collaborate with all stakeholders, including Congoma and the NGOs or charitable organisations directly.
Reacting to the development Congoma chairperson voice Mhone said he was surprised as nothing like that has ever happened before.
"Nothing like that has ever happened before. Normally, the NGO community identify auditors. This exercise is done in collaboration with Congoma," Mhone said.
He was, however, non-committal on what Congoma would do if the plan is really implemented.
But acting national coordinator of the Human Right Consultative Committee (HRCC) Macdonald Sembereka said his organisation will not comply.
"We will not comply. That's not legal because it is only Congoma that is authorised to do that," Sembereka said.
The revelation on the planned audit on CSOs come slightly over a month after President Bingu wa Mutharika questioned the accountability of the organisations, which he accused of fomenting chaos in the country.
During the opening of the 43rd session of Parliament on February 3, Mutharika urged lawmakers to pass legislation that will make CSOs accountable.
He said there is very little benefit to people the CSOs can show Malawi from the huge resources they receive from their donors.
"Mr. Speaker Sir, let me now talk about accountability by CSOs or NGOs. To whom are they accountable? I would propose that parliament must find effective means of providing legislative oversight of the CSOs' utilisation of resources they receive from donors. In other words legislation must be passed to make CSOs accountable. This is one of the aspects Parliament can introduce as agent of change," Mutharika said.
Subscribe to our Youtube Channel: