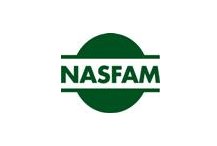 The National Smallholder Farmers Association of Malawi (Nasfam) this week conducted activities under its corporate social responsibility programme in Karonga.
The association presented a K500,000 dummy cheque to Karonga Smallholder Farmers Association (Kasfa) on Tuesday effectively launching a bursary that would support some secondary school pupils.
Nasfam got funding for the bursary from Just Trading Scotland, an organisation that buys the famous Kilombero rice from farmers in the area through Nasfam, as part of its social component.
Kasfa Board Chair Howard Msukwa said during the event that the bursary will see the beneficiary pupils from their present classes through what would be the last class in their education.
"Although beneficiaries of this bursary are drawn from areas where Kasfa members come from they are not necessarily children of these Kasfa members," said Msukwa.
"They were recommended for the bursary because they were identified as needy. The identification process was done by their respective schools through the head teachers. We just asked them to identify needy pupils."
The pupils, eight boys and two girls, were identified from Ngerenge, Kasoba, Kaporo, Iponga and Lufirya secondary schools, all of which are in areas where the association draws its membership.
The bursary is to cover all the pupils' needs including school fees and uniform.
Karonga District Education Manager (Dem) Scotch Kondowe advised the beneficiaries to work hard in class stressing that whether such a gesture is replicated may depend on how they will perform.
"You should consider yourselves lucky to be identified as beneficiaries of the bursary because there are a number of needy pupils in your areas," said Kondowe.
"We should not, therefore, hear that you have dropped out of school with this bursary dedicated to you. Instead, you should work hard. The fact that the bursary will be there to as far as you go with your education should give you hunger to succeed."
Subscribe to our Youtube Channel: