Malawi will be a battlefield when the African Union convenes for its summit in July as regional blocks ensure that their candidates for the AU Commission chair triumph.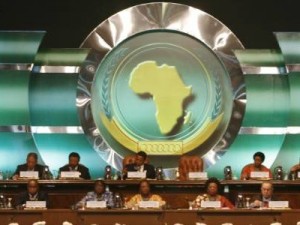 The summit will host elections for the AU Commission chair whose candidates are South Africa's Home Affairs minister Dr. Nkosazana Dlamini-Zuma and the incumbent Dr. Jean Ping.
The two were in a deadlock tie during polls that took place at the January elections held in Addis Ababa in Ethiopia where neither secured the required two-thirds votes to win the race.
South Africa's High Commissioner to Malawi Ntombile Mabude has said she expects Malawi to support the bid for Dlamini-Zuma as the new African Union Commission chairperson.
Mabude said this in an interview with The Daily Times when she witnessed the arrival of the first consignment of fuel for Malawi purchased using a $35m loan facility provided by South Africa.
"We expect that Malawi will support our bid. We need the support of Malawi. Not necessarily as a reciprocated gesture for what we have done but because we belong to the same block. We expect Sadc members to support our candidate," Mabude said.
South Africa has, besides providing the $35m loan facility on 'soft conditions', also been in the fore helping Malawi when President Bingu wa Mutharika died on April 5.
Three days ago, several African leaders, including President Jacob Zuma of South Africa held a one-day meeting in Gabon to re-examine the thorny issue of a new AU Commission chair.
But after a meeting last week between Kenyan President Mwai Kibaki and a delegation from SA, the office of the Kenyan president called on Dlamini-Zuma to support Ping's second term.
Kenya argued that, as the position of the chairman and the vice-chairman rotates between Anglophone and Francophone countries, Dr Dlamini-Zuma's ascendancy would result in the forced withdrawal of AU deputy vice-chairman Erastus Mwencha, a Kenyan.
Relations between Kenya and South Africa have soured since the January stalemate. South Africa was accused of putting pressure on AU member states to back Dlamini-Zuma.
Malawi President Joyce Banda told reporters in Lilongwe recently that her government was yet to make a stand on the matter but hoped Malawi would vote as a member of the Sadc block.
Subscribe to our Youtube Channel: