The Office of the Accountant General has terminated scholarships offered to some government account assistants who were upgrading to Paec diploma level at the Malawi College of Accountancy (MCA) and Mzuzu Technical College on academic grounds.
The concerned trainees have been communicated to through personal letters titled "Stoppage of Paec diploma sponsorship", dated May 8, 2012 and signed by the Accountant General Dorothy M Banda.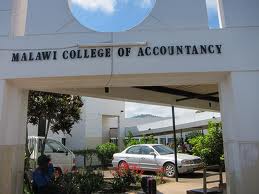 The letters were also copied to the MCA principals in Blantyre, Lilongwe and Mzuzu.
The termination, according to Banda, is in line with her December 7, 2011 letter, reference number 17315, in which criteria for continuing Paec diploma students were set.
"According to Paec diploma examination results of December 2011, you have so far accumulated [below six] subjects pass which is below the set in the above quoted letter.
"I wish, therefore, to regrettably inform you that due to financial constraints, the department would not be able to continue sponsoring you. You are requested to report back to your duty station on 31st May, 2012 and resume your work immediately," reads Banda's letter of May 8, 2012.
President for the said trainees at the MCA Blantyre Campus Clement Chida yesterday acknowledged receiving complaints from the concerned trainees about the scholarship termination.
He, however, said he could not say much to the media on the matter until he gets his own copy of the letter and exhaust all the available channels of communication at his disposal.
But some of the concerned trainees who did not want to be mentioned have described the development as worrisome, arguing they just heard about the December 7, 2011 letter but they did get any copy.
They further said the termination of the letter would have a negative bearing on their examination results considering that it came just as they were preparing for June examinations.
According to the scholarship offer letter, dated December 27, 2010, the trainees get living allowances for those seeking accommodation, while those within the vicinity of the said schools get incidental allowances.
The scholarship offer letter also states that the trainees get annual book allowances but are required to enter into a contract with government.
The trainees were expected to pass 12 subjects, each costing K16,500, during the two year period which was divided into four semesters.
Meanwhile, over 30 students at Blantyre campus alone have had their scholarships terminated for the same poor performance.
Efforts to speak with the Accountant General were unsuccessful as she was reportedly out of office.
Subscribe to our Youtube Channel: