The Speaker of Parliament Mr. Henry Chimunthu Banda has announced that Zodiak Broadcasting Station, ZBS has been granted permission to broadcast live parliamentary deliberations beginning Monday.
Mr. Chimunthu Banda announced the 'good news' soon after the law makers arrived from their afternoon tea break.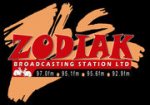 ZBS Managing Director Mr. Gospel Kazako thanked parliament for the consideration.
"We are thankful to parliament for considering us to do the job but it comes at a time our energies and resources were redirected to other things and will not be able to give our listeners full coverage during this budget sitting," Kazako said.
But Mr. Kazako said ZBS will broadcast full coverage of parliamentary proceedings during the next meeting of parliament.
"What we'll do for the budget session which is in progress is to give our listeners highlights only" he added.
According to the speaker, the decision to grant ZBS permission to start broadcasting all parliamentary proceedings live has been arrived at after noting that Malawi Broadcasting Station (MBC) had stopped doing so due to financial constraints.
The speaker stated that since ZBS had already applied for permission he thought it was just and proper to grant the number one Radio Station the go-ahead.
However, the speaker pointed that the private radio station will be monitored in the course of discharging its duties.
"Of course we will monitor the radio station on how it is going to perform in the initial stages," said the Speaker.
He further told the house that the parliamentary media committee will be responsible for coming up with conditions or terms of reference which ZBS will have to be following.
Therefore, from Monday next week, ZBS will commence broadcasting live all parliamentary proceedings. If MBC's financial challenges are withered, the two media houses will be doing the job side by side'" announced the speaker.
(Visited 13 times, 1 visits today)