One of two separate accusations to come to light on Friday, Kristin Anderson says the alleged incident left her thinking the Republican presidential nominee was 'gross'.
According to source Ms Anderson spoke to The Washington Post, alleging that Trump put his hand up her skirt all the way to her underwear in the early 1990s.
Ms Anderson, now 46, said the property mogul touched her through her underwear at a Manhattan nightspot when she was a waitress trying to make it as a model.
She said she was "very grossed out and weirded out".
Ms Anderson said she turned round to find a man sitting on a red velvet couch whom she recognised instantly as the celebrity property mogul.
"He was so distinctive looking," she told the Washington Post, "with the hair and the eyebrows. I mean, nobody else has those eyebrows."
She added: "It wasn't a sexual come-on. I don't know why he did it. It was like just to prove that he could do it, and nothing would happen.
"There was zero conversation. We didn't even really look at each other. It was very random, very nonchalant on his part."
While another woman, Summer Zervos, a candidate from Season 5 of "The Apprentice," gave a press conference in which she said that Trump abused his role as a potential employer in an attempt to have sex with her in 2007. "He grabbed my shoulder and began kissing me again aggressively and placed his hand on my breast," Zervos said.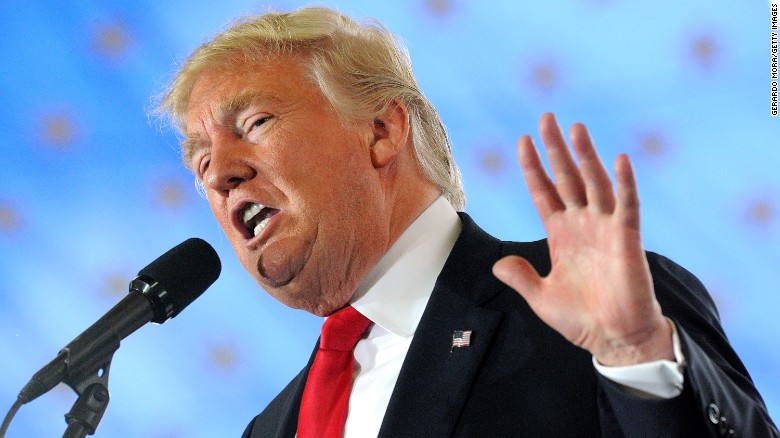 Trump has repeatedly denied the mounting allegations against him. Today, while speaking at a rally in North Carolina, Trump said that his advisers had urged him to move on from the accusations, but said he wanted to defend himself.
"I feel I have to talk about it," Trump said. "I have no idea who these women are."
Zervos said that she is a Republican, while Anderson told The Post that she isn't a supporter of Trump or Democratic presidential nominee Hillary Clinton.
Subscribe to our Channel on Youtube: