A Ministry of Primary and Secondary Education official in Zimbabwe has dragged his visually impaired wife to court accusing her of beating him up and harassing him emotionally.
Mr Felix Dube, an accountant, begged a court to grant him a protection order against his wife, Mrs Vusile Dube.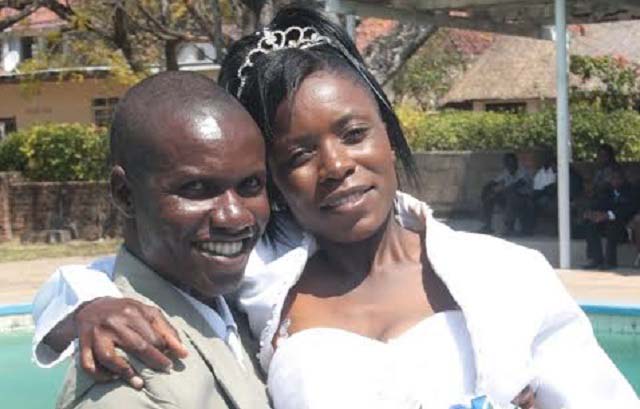 "My wife has assaulted me on several occasions. At one time she used my phone to assault me. She once gained entry into my car with the assistance of her relative and took my valuables.
"She also shouts at me using vulgar words in the presence of our minor children. She has also locked me out of the house several times forcing me to sleep outside in my car and ripped up my clothes.
'ÄúI still love my wife but I beg the court to grant me a protection order as I fear for my life. She is tormenting me,'ÄĚ said Mr Dube.
Mr Dube told the court that his wife had on several occasions attempted to commit suicide as part of her efforts to disturb his emotions.
In her response Mrs Dube submitted an opposing affidavit applying for a protection order that was binding to both of them.
She denied assaulting or insulting her husband. She said he was taking advantage of her disability and health condition to assault her.
"My husband is the one taking advantage of my disability to assault me knowing that there is nothing I can do to defend myself. I have never disturbed his peace, taken his valuables or tore his clothes.
'ÄúIn fact he has on several occasions confiscated my valuables. At one time he forcefully took my bank cards and refused to release them when I wanted to pay my medical bills,'ÄĚ she said.
Mrs Dube said she once filed a domestic abuse report against her husband but he pleaded with her to drop the charges and promised to change his behaviour.
She said her husband was manufacturing allegations against her to get rid of her.
Mrs Dube said her husband wanted her to move out of their home in order to accommodate other women.
The court magistrate, Mr Joshua Mawere who presided over the matter granted a protection order that is binding on Mr Dube and his wife.
Source:The Chronicle
(Visited 29 times, 1 visits today)
Subscribe to our Youtube Channel :
Follow Us on Instagram