Aloysius Bugingo, a controversial Ugandan pastor, has been summoned by a court to defend himself as to why he allegedly burned copies of the Bible, the privately-owned Monitor newspaper and NBS TV are reporting.
Wameli Anthony Yeboah, the lawyer representing one of the complainants who took Pastor Bugingo to court said in court that the action abused objects of worship: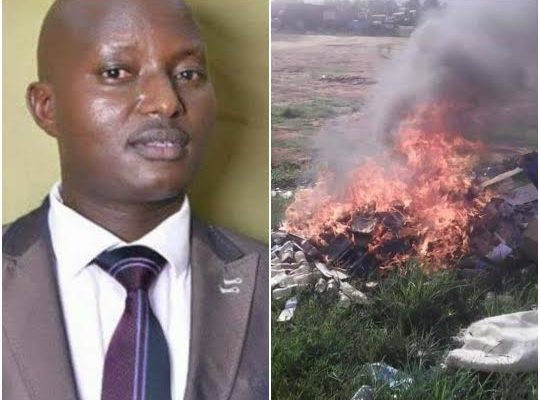 "It is criminal for him to burn Bibles because it goes against the constitution which guarantees freedom of worship and he is abusing the objects of worship which include Bibles, Qurans, rosaries and any other items people may choose to use during worship."
Pastor Bugingo has in the past denied allegations of burning bibles.
However his own television station Salt TV has aired recordings of him calling for certain versions of the Bible to be destroyed.
This is how some Ugandan TV stations have tweeted their reports:
(Visited 19 times, 1 visits today)
Subscribe to our Youtube Channel :
Follow Us on Instagram