Miss South Africa has sparked fury after she was pictured handing out food to orphans with HIV while wearing gloves.
Demi-Leigh Nel-Peters, 22, also faced allegations of racism from angry people on social media after the images of the charity event in Johannesburg emerged.
But Miss Nel-Peters, who is mixed race, strongly denied these claims and said she wore the gloves for hygiene reasons because she was 'handling food'.
It came after she was criticised online with people claiming she was afraid to touch children with the disease at the soup kitchen or she was 'wearing gloves to touch black children'.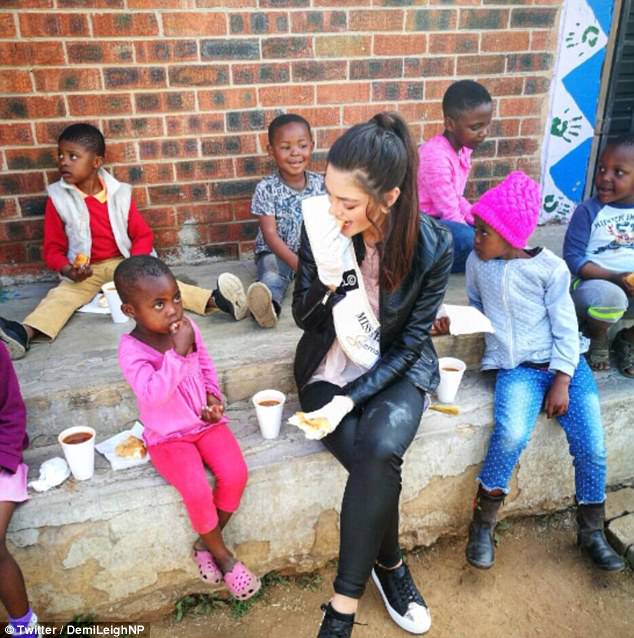 One user on Twitter wrote: 'Someone balance me real quick. Why is Miss South Africa wearing gloves? Where the gloves necessary? Please explain.'
Another wrote: 'Not convinced you deserve to be Miss South Africa feeding orphans wearing gloves, ayi Shame.'
But in a video message released on Twitter, Miss Nel-Peters said her intentions were misread and she apologised for any offence caused.
She said: 'I just want to clear something up. All the volunteers on site wore gloves because we were told it was the right thing to do while working with food and we were handing out food to young kids.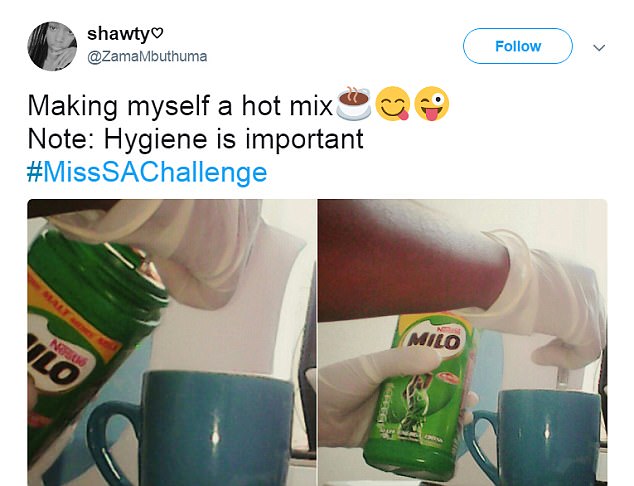 'That was our only intention with wearing the gloves; to be as hygienic as possible. I really feel that my intentions were completely misunderstood.
'To me, the moral of the story today is that 300 kids got a proper, warm lunch and they got that with or without gloves, so I am a bit sad my intentions were taken completely wrong and I can only apologise if I offended anybody.'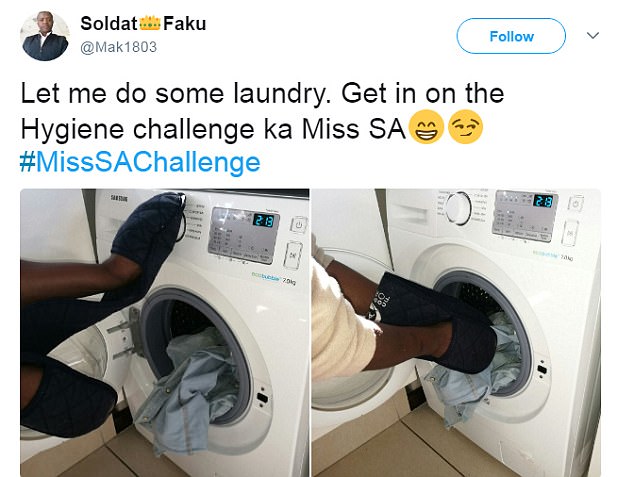 Her explanation only prompted more mocking on social media, with the hashtag #MissSAchallenge used by many Twitter users who fashioned gloves to carry out everyday tasks.
One Twitter user photographed themselves wearing latex gloves while using a keyboard, with the message 'hygiene 1st' while another put plastic sweet wrappers over their fingers while reading a textbook, quipping 'studying can be hard when you have to consider hygiene'.-Dailymail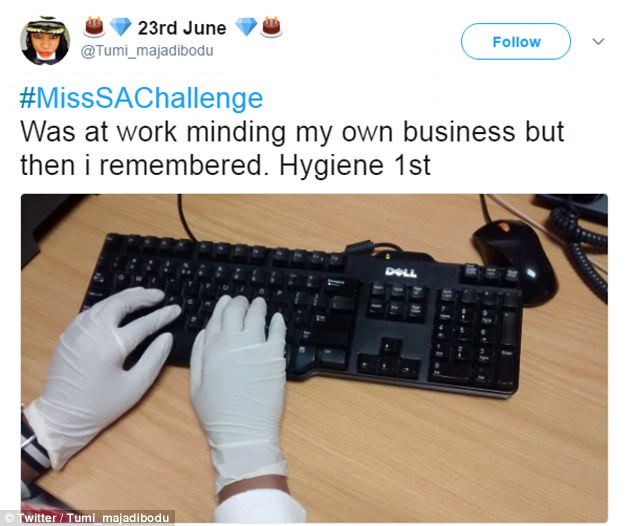 Subscribe to our Youtube Channel: