A baby who was dumped at a graveyard at Ekwendeni mission hospital by unknown woman has died despite doctors` efforts to save her dear life.
She was discovered by young boys with her face covered with red spots after being stung by red ants locally called Lunthumbwi or Nkhulande and she was named Grace.
On Saturday around 3 Pm, she vomited Lunthumbwi/Nkhulande after being given milk and her condition changed to worse.
It is believed that the red ants had gone into her stomach and caused internal injuries.
While in hospital, she was put on oxygen and she just grasped twice and died.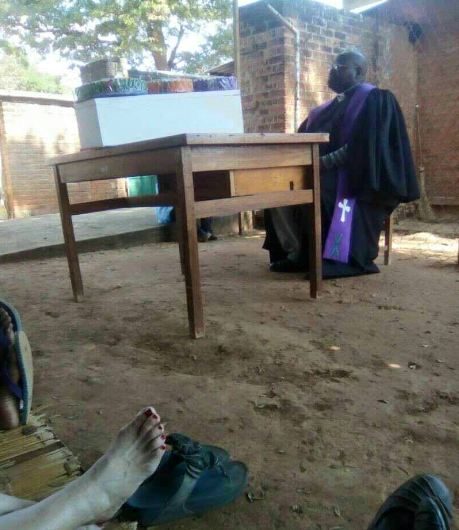 A chaplain at Ekwendeni hospital led a service of worship at the hospital`s mortuary and also the burial in respect to sanctity of life.
He was quoted saying, "Her 4 days in this world has brought a message and showed us how cruel and unwelcoming we are, how rotten our morals are.
"She will be buried at the same graveyard where she was discovered. Rest in peace Grace. We wanted you to live! We tried but heaven is a better place to live than here. We trust God's mercies to welcome you," part of proceeding captured at the ceremony.
Meanwhile, police are still on the search for her mother who dumped her at the graveyard after giving birth.
(Visited 22 times, 1 visits today)